Sushi Masterclass for international professionals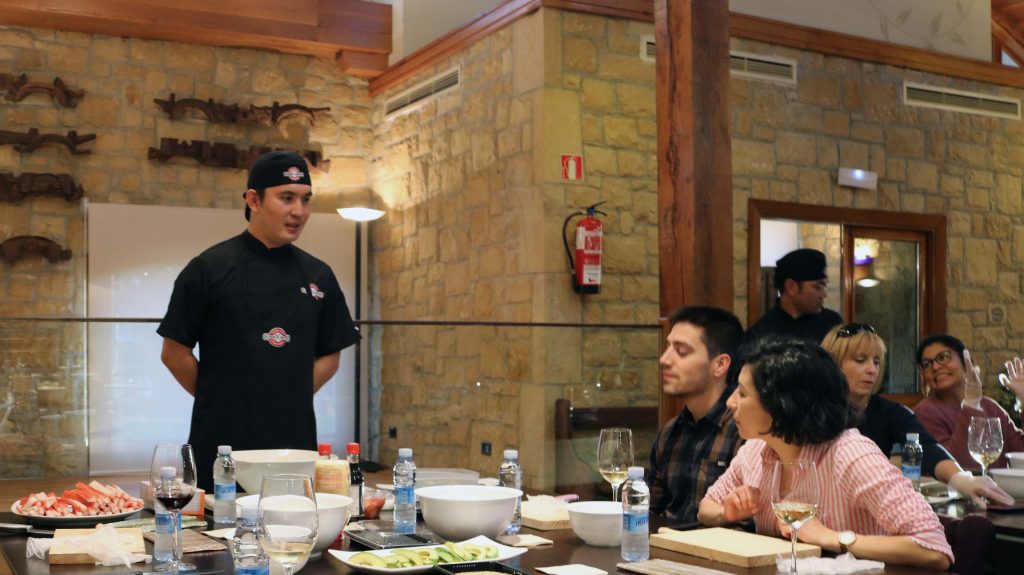 Over twenty international professionals and their families enjoyed themselves learning how to cook Japanese food
On the 29th March Bizkaia Talent once again reunited 21 international professionals with a new socio-cultural activity within the framework of the Relocation service and Be Basque Dual Career Centre, on this occasion organized at the Zamudio Social Club "Txoko" (gastronomic society) installations belonging to the Bizkaia Science and Technology Park.
After a short walk in the grounds surrounding the Txoko and a tasting session of Zamudio Txakoli wine, two expert chefs demonstrated several curious aspects of this typical Japanese dish based on fish and rice and then got down to work to produce creations of infinite shapes, colours and varieties. It was then the professionals' turn to attempt to emulate the chefs' work with varying degrees of success.
The participants of this novel event come from numerous different countries such as Colombia, India, Italy, Nicaragua, the Czech Republic, the Dominican Republic and Venezuela, together with returning professionals from both the Spanish State and the Basque Country. All of them are currently working at organizations such as SENER, IDOM, Orkestra (Basque Institute of Competitiveness), UPV/EHU University, BCMaterials, Ikerbasque or Tecnalia Technology Centre.