The talentia NETWORK approaches the educational system of the University of Harvard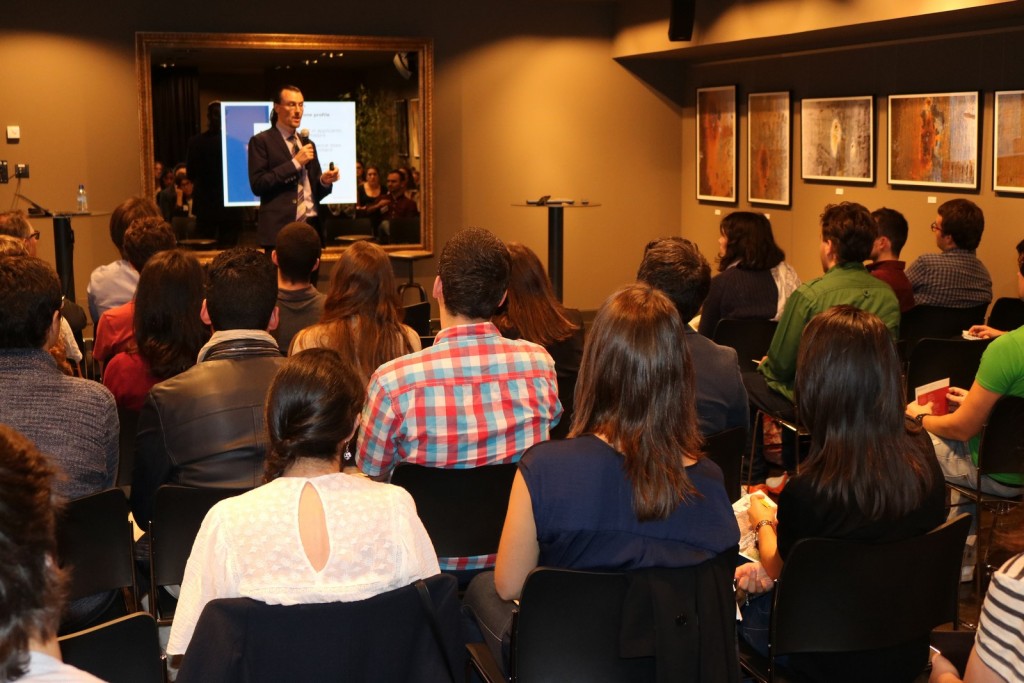 Last Thursday, November 27, the members of the Talentia Network had the opportunity to attend a close and dynamic lecture with the director of admissions of the Harvard Kennedy School (HKS), Matt Clemons, who explained the mission of the institution and the three methodological areas on which they work: Quantitative Analysis, Strategic Management and Leadership and  Advocacy. The meeting held in Bilbao was attended by the Tourism and External Promotion Director of the Provincial Council of Bizkaia, Asier Alea, as well as the director of bizkaia talent, Ivan Jimenez.
They were both in charge of introducing the American lecturer. At present, Harvard Kennedy School has more than 900 students from more than 90 countries and four PhD programmes: PhD in Health Policy, in Public Policy, in Political Economy and Government and in Social Policy. With regard to prospective students, Clemons explained that "we are interested in applicants with all types of degrees. Prior work experience does not necessarily have to be related to Government, since our students and former students represent sectors of non-profit, private and public organizations".
Likewise, the director of admissions analyzed the general situation of Harvard as an academic institution and pointed out that at present it has 14 different schools which train their students in various educational disciplines. "Each of them has its own methodologies and procedures" he added. 
WHAT DO THEY LOOK FOR IN PROSPECTIVE STUDENTS?
Those students who want to study at Harvard Kennedy School need to have several specific skills among which are "a commitment to public service so as to make the world a better place, an outstanding academic record, various experiences and origins as well as leadership and quantitative skills", Clemons pointed out during his intervention. To apply for admission to Harvard Kennedy School, among other requirements, it is necessary to submit the academic transcripts, three letters of recommendation where content will be valued the most, biodata together with the curriculum vitae and an essay. For further information, please visit the school admissions blog http://hksadmissionblog.tumblr.com/
MATT CLEMONS
He holds a BA in History and an MBA in Political Science. He joined the Harvard Kennedy School as director of admissions in October 2011. He had previously worked as Director of Admissions and Financial Aid at the School of International and Public Affairs (SIPA) of the University of Columbia, in New York. He has also worked in higher education for more than twenty years.  After graduating from George Fox University, in Oregon, he moved to Pusan, South Korea, where he taught English for two years. Back in the USA, he started his career in the field of admissions by working in up to five schools in four different states. Clemons has participated actively in several regional and national professional higher education organizations, where he has offered himself as trainer, lecturer and conference organizer.