Bizkaia Talent participates in the Marie Curie Alumni Association conference held in Cordoba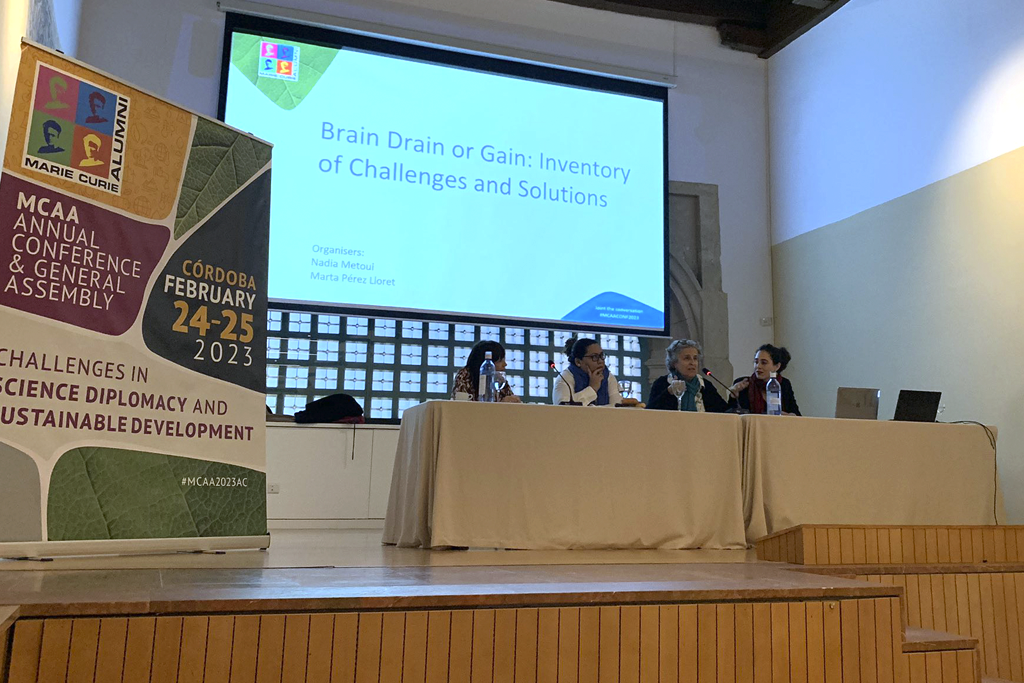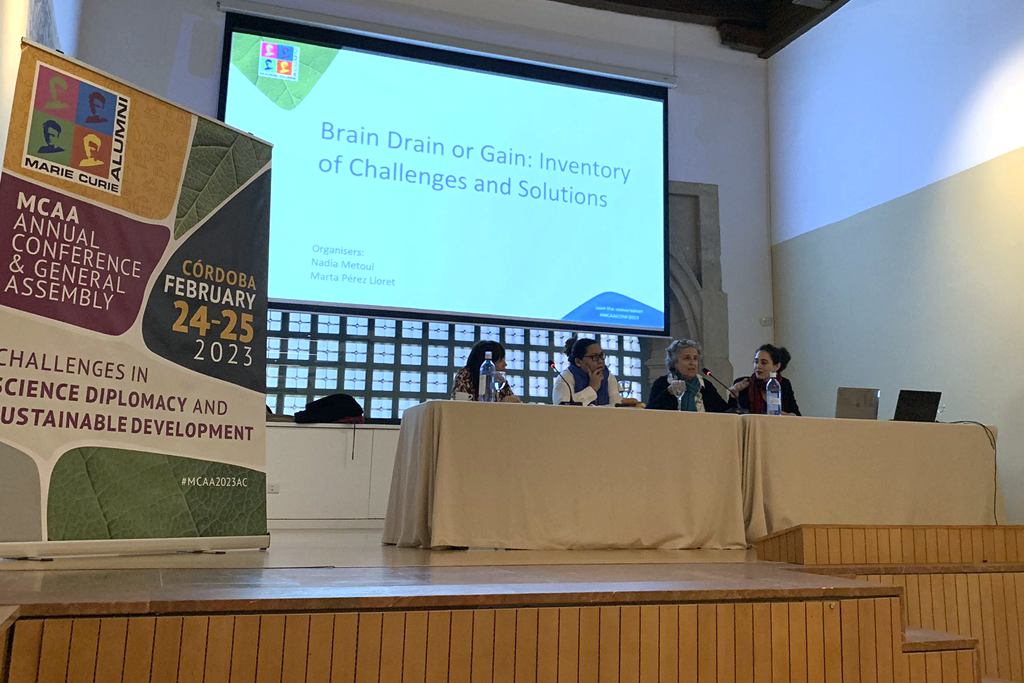 Magda Theodoridou
The organisation has taken part in a session focused on the cross-border mobility of research professionals.
Around 300 professionals of various different nationalities have participated in the Marie Curie Alumni Association annual conference (MCAA), which was held on the 24th and 25th February in the Cordoba Congress Palace, with the aim of analysing new challenges regarding sustainable development and science policy.
The MCAA community brought together professionals from all the scientific fields to promote networking and cooperation, and thus convert the MCAA into a forum for debate between research workers and the general society. This was a forum which covered subjects such as the sustainability of the field of research and the professional careers of research workers, amongst other matters.
Bizkaia Talent took part in the Brain Drain or Gain: Inventory of Challenges and Solutions panel, which featured discussions about the cross-border challenges facing professional research workers and the potential solutions to the problems arising from them.
Ms Carmen Méndez de Castro, head of the Bizkaia Talent Relocation & Be Basque Dual Career Centre service, emphasised the importance of defining a strategy for the various organisations and for society at the national and/or regional level, as well as that of having a facilitator to assist people not only to develop their careers, but also to ensure their social integration.
Along these lines, Ms Méndez de Castro also placed emphasis on the Euraxess Network, which promotes the mobility of the research worker community, and she praised the work which Bizkaia Talent has been carrying out by means of its services to provide guidance and to assist research workers and their families who have settled in Bizkaia for work-related reasons on administrative matters, accommodation, health services, taxation etc.