Bizkaia Talent participates for the tenth year running in the MIT European Career Fair in Boston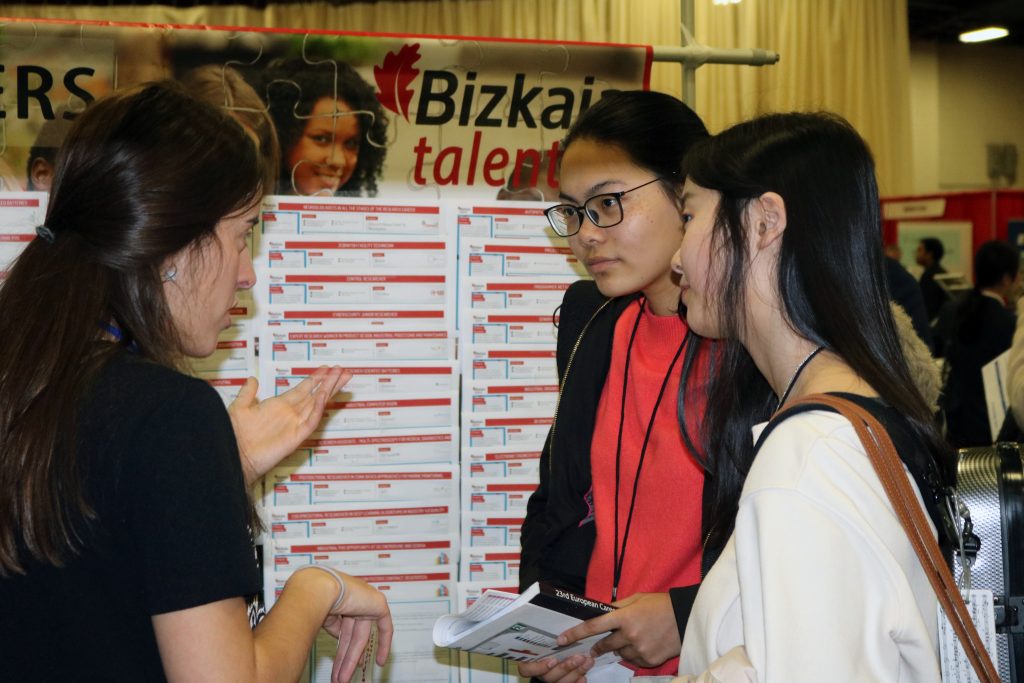 32 Basque organizations were represented with 85 employment offers for highly qualified professionals
On the 16th February Bizkaia Talent participated for the tenth consecutive year in the Massechusetts Institute of Technology MIT European Career Fair in Boston, the most important employment trade fair in the United States which has been held since 1995. The aim of the event is to connect students and young professionals (North American, European and from the rest of the world) with well-known European companies and universities with respect to career opportunities that might emerge in the Old Continent.
The trade fair gathered over 2,000 youngsters and 100 organizations from all over the world. It is worth stressing that that the vast majority of the candidates come from the best U.S. universities such as the MIT or the Ivy League, made up of the universities of Brown, Darmouth, Columbia, Cornell, Harvard, Pennsylvania, Princeton and Yale.
32 Basque organizations
In this edition, Bizkaia Talent has represented a total of 32 organizations with 85 employment offers for highly qualified professionals, with a mission to attract top level professionals in the areas of science, technology and business: Achucarro Basque Center for Neuroscience, Angulas Aguinaga, AZTI, BATEA, BC3 Basque Centre for Climate Change, Biobide, CAF Group, CIC Energigune, CIC nanoGUNE, Cikautxo S. Coop., Developair Technologies, Empieza por Educar, Evolv, Fagor Arrasate, Ferruelo y Velasco, GAIKER-IK4, Graphenea, HispaVista S.L., ieTeam Consultores, IK4 Research Alliance, IK4-TEKNIKER, In Group Consultoria, Mikrobiomik, NEM Solutions, Noray Bioinformatics, S.L., Polymat, Semantic Systems, Sidenor Aceros Especiales S.L.U., Tecnalia Research and Innovation, University of Deusto, Vicomtech and We Bring Strategy Consultants.