University students from Bizkaia take part in the Climate Fresk to learn about climate change and take a step forward in the cause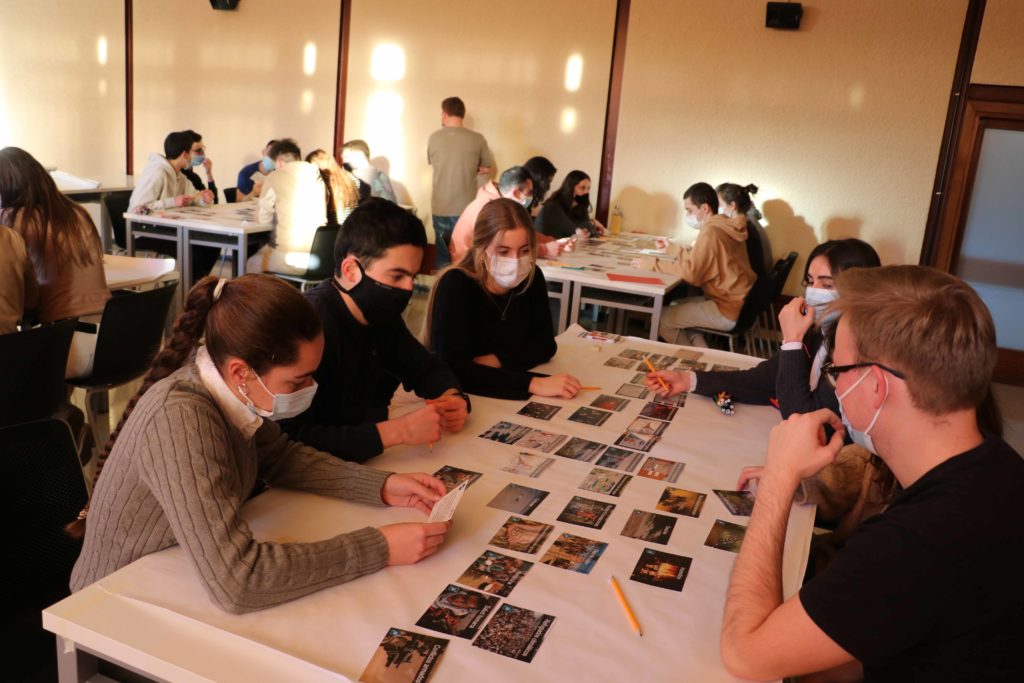 130 students from the Talentia Skills programme took part in this joint intelligence workshop.
With the aim of understanding climate challenges and consciously adapting their way of life, students from the three Basque universities (University of Deusto, UPV/EHU and Mondragon Unibertsitatea) recently participated in the Climate Fresk workshop. This activity is part of the social action activities that Bizkaia Talent organises every year as part of its Talentia Skills programme, a skills programme for professionals.
This initiative, carried out in association with Adesio, took place in the Leioa and Sarriko faculties of the UPV/EHU and in Bilbao As Fabrik, bringing together more than 130 second and third year university students. This is a scientific, collaborative and creative workshop, designed to raise awareness of climate change in a fun way and to understand it as a team, as well as to learn how to work together, rediscovering collective intelligence and activating the climate consciousness of the participants.
Climate Fresk
The Climate Fresk is a French non-profit organisation founded in 2018 by Cédric Ringenbach.
It involves a serious collaborative game based on 42 cards in which participants draw a mural that summarises the work of the Intergovernmental Panel on Climate Change (IPCC), identifying the causes and consequences that accentuate climate change.