International professionals visit the Argiñeta Necropolis and the town of Elorrio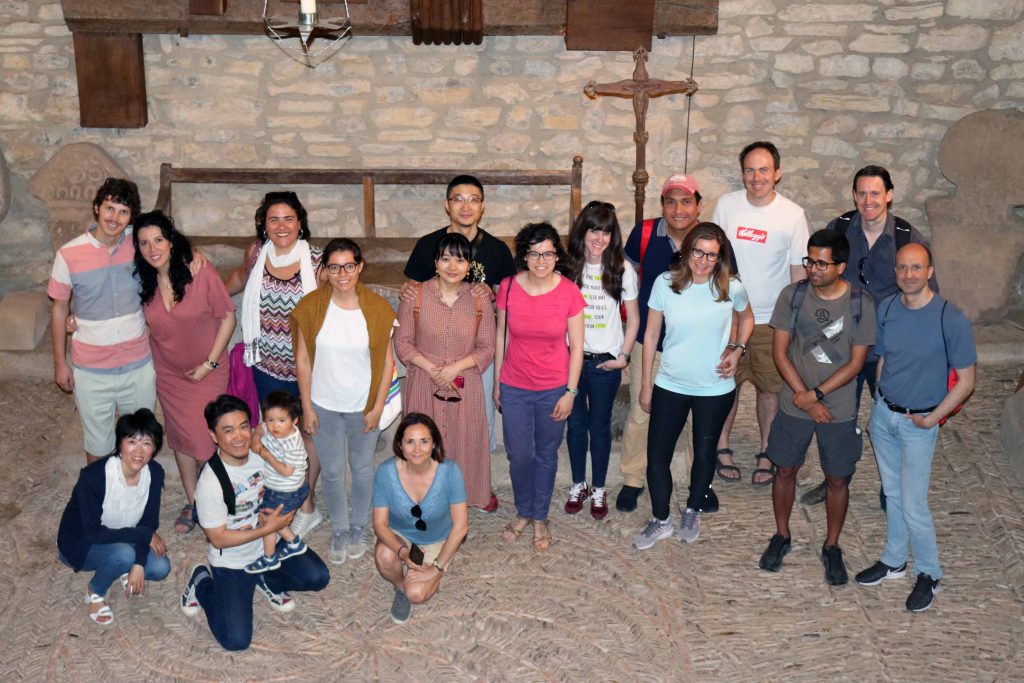 A group of twenty foreign professionals and their families enjoyed the excursion in the heart of Bizkaia
On the 1st June Bizkaia Talent organized a new sociocultural activity within the framework of the Relocation service and the Be Basque Dual Career Centre with a strong continuing commitment to promoting interpersonal and professional relationships for an improved social integration.
A group of twenty highly qualified foreign professionals met up in Elorrio to visit the Argiñeta Necropolis, a top historical location in terms of the archaeological heritage of Bizkaia. With the assistance of a guide they had the opportunity to discover a set of funerary stelae (marker stones) and tombs which are located both inside and outside the chapel and which date from the VII and VIII centuries A.D.
Later on, they explored the alleys and hidden corners of the town of Elorrio and had the opportunity to visit the Purísima Concepción Church where the remains of Saint Valentine of Berroitxoa lie. They also visited the old part of the town with its palaces and stone manor houses and masonry from the XVII and XVII centuries. After this educational walk through the town they enjoyed a home-made lunch in a popular local restaurant.
The professionals who took part in this sociocultural event come from numerous different countries such as Colombia, the U.S.A, India, Italy, Japan, Nicaragua, the Netherlands as well as from other parts of the Spanish State (Córdoba, Albacete and Madrid). They are all currently working in organizations such as Orkestra – Basque Institute of Competitiveness, UPV/EHU University, BC3, BCAM, BCMaterials, CIC BioGUNE, Ikerbasque, Tecnalia Technology Centre and the University of Deusto.