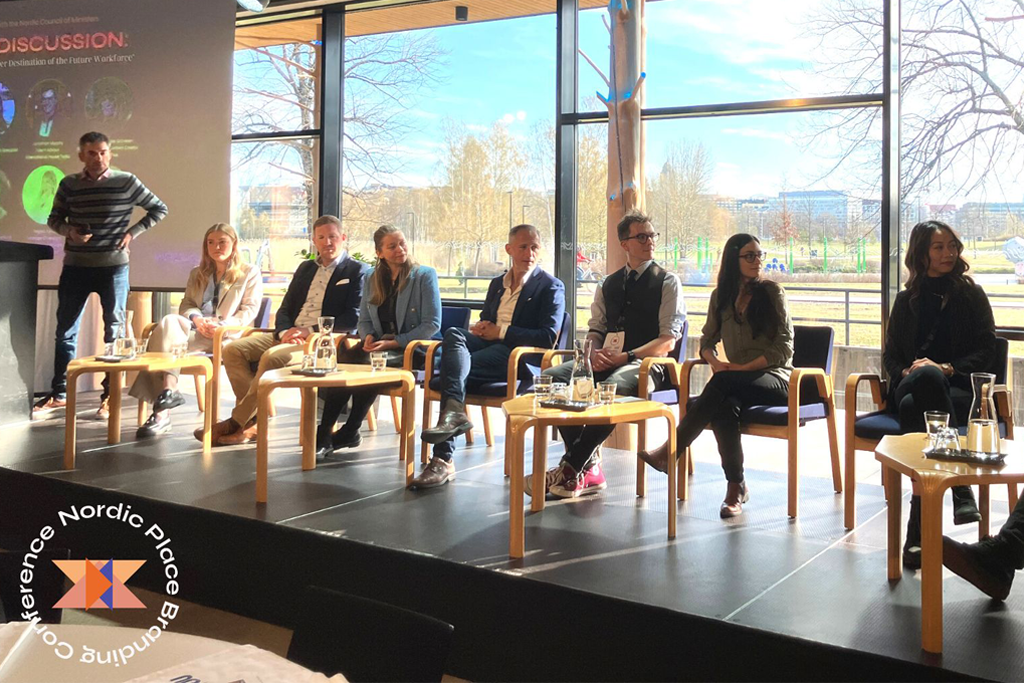 Bizkaia Talent showcases its value proposition at the Nordic Place Branding Conference in Helsinki
2023/05/12
It was the only non-Nordic European example of talent management in the panel discussion on the territorial destination of the workforce of the future.
Bizkaia Talent took part in the annual Nordic Place Branding Conference (NPBC), the largest annual event in the Nordic countries dedicated to Place Branding, which this year was held in the Finnish capital of Helsinki on 1 and 2 May.
NPBC brought together around 250 experts and leaders from the private and public sector (cities, regions and states) who were able to hear inspiring cases on aspects such as talent attraction, foreign direct investment, tourism, place or territorial marketing, urban planning, etc.
Representing Bizkaia Talent was Ivan Jimenez, managing director, who took part in a panel discussion dedicated to talent, "The Nordics as the career destination of the future workforce", together with Business Finland (Finland), Move to Gothenburg (Sweden), VisitAarhus (Denmark), International House Turku (Finland), ResQ Club (Finland), Lola&Lykke (Finland) and Maptionnaire (Finland).
The Basque association participated in the panel as the only non-Nordic example of a territory that is strongly committed to the implementation of the Sustainable Development Goals (SDGs) as a key element in attracting and retaining talent, an issue that the Nordic countries, world leaders in this field, have been working on for years.