Basque Talent Observatory: the services sector accounts for the most offers for highly qualified professionals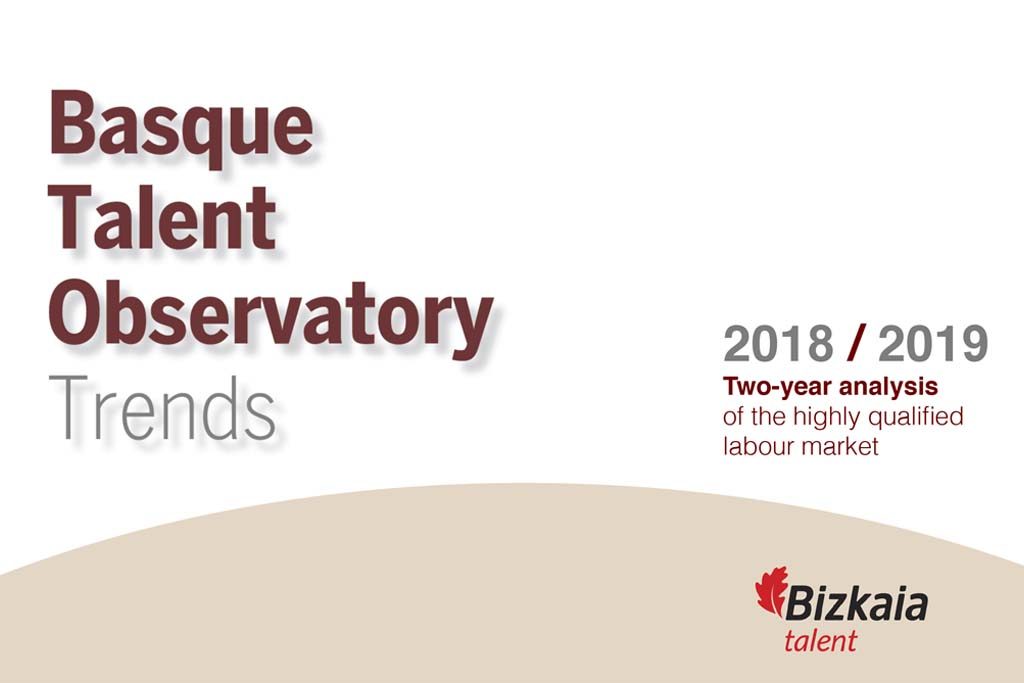 The Bizkaia Talent report analyses 81,000 job offers for highly qualified professionals in the Basque Country labour market in 2018 and 2019 by sectors, occupations and most demanded skills
Bizkaia Talent has published the second report of the Basque Talent Observatory: Trends, which analyses trends in the Basque labour market for highly qualified professionals with university degrees over the last two years: 2018 and 2019. One of the new features of the report is greater effectiveness and efficiency, both in terms of the detection of job offers for the highly qualified and the qualitative analysis of the offers, thanks to the incorporation of machine learning technology in the Basque Talent Observatory tool.
After analysing 81,193 job offers over the period from the 1st January 2018 to the 31st December 2019, the services sector was found to have generated the most offers, 68.4% in 2018 and 73.2% in 2019, considerably ahead of the manufacturing sector which accounted for 17.5% and 15.2% over the two years, or commerce (14% and 11.4% respectively).
The industries/sectors or economic activities which publish the most job offers remained stable over the two-year period of the study. The information and communication sector was second in 2019 (4th in 2018), while administrative and support service activities was in third place in 2019 (5th in 2018). The sector related with professional, scientific and technical activities stayed at the top of the ranking over both of the yearly periods.
Furthermore, the study indicates that the five occupations which were in greatest demand in the highly qualified labour market were commercial services agents, software developers, commercial salespersons, industrial and production engineers and systems analysts.
Finally, it is worth noting that the skills which have been most in demand in the labour market over the last two years are adaptation to change, customer support, computer skills, English and customer service skills.
The second anniversary of the Observatory
The Basque Talent Observatory is a tool which was created by Bizkaia Talent at the beginning of 2018 to gather information in real time about the labour market for highly qualified professionals with the requirement of a degree from one of the universities in the Basque Country. It uses online sources and is based on big data analysis which provides a consistent representation by means of analysing talent requirements.
See a brief version of the report