The Basque Country, a reference for innovation, according to the European Commission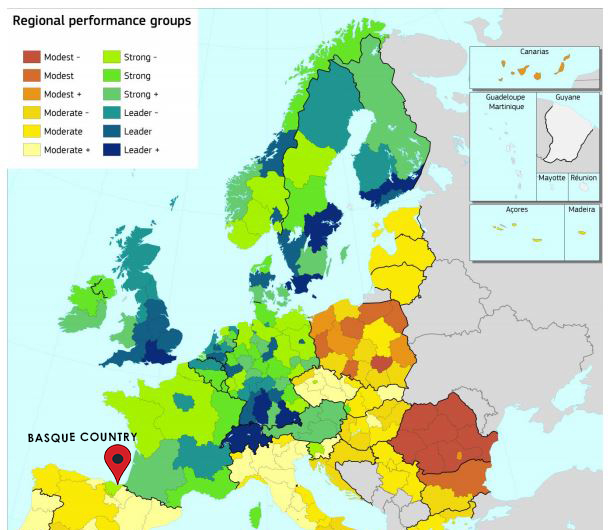 The Basque Country continues to be a pocket of regional excellence in innovation matters. The European Commission has maintained this rating of the Basque Country as a regional innovative hub in the Regional Innovation Scoreboard 2017 (RIS) which has recently been published and which assesses the performance of the innovation systems of 220 European regions. This survey confirms that the most innovative regions are usually located in the most innovative countries. Nevertheless, some regional pockets of excellence can be found in moderate innovator countries such as Prague, in the Czech Republic, Bratislava in Slovakia and the Basque Country.
Thus, the Basque Country is considered to be a high innovation territory and its strengths include tertiary education and innovative SMEs collaborating.
Moreover, the RIS 2017 highlights Basque structural differences such as high population density, a higher employment share in manufacturing, higher GDP per capita and higher GDP per capita growth than the average.
The Regional Innovation Scoreboard points out that innovation performance is expected to grow by 2% over the next two years across the European Union. It also states that there is a strong link between regional innovation performance and regional competitiveness, as shown when comparing the results of this report with those which measure regional competitiveness in the EU Regional Competitiveness Index.