The Basque Government presents an Industry Plan 2017-2020 which deals with the new Industry 4.0 paradigm and responds to the needs of the SMEs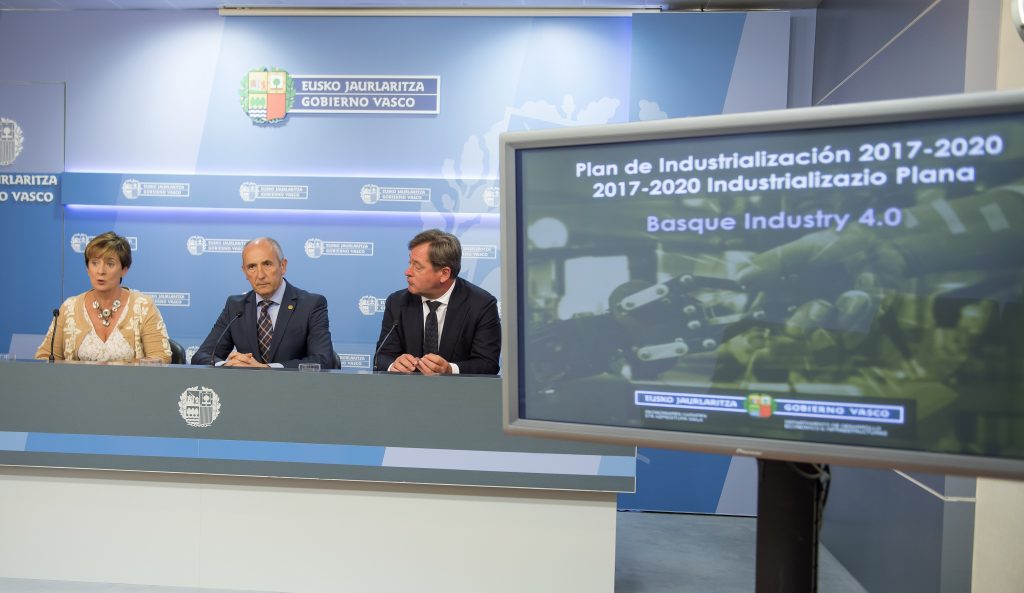 This plan aims at a more industrial Basque Country both in quantitative as well as in qualitative terms, with a business network which competes in the new industry 0 paradigm
It provides for a direct budget of EUR 1,225 M for the period 2017-2020, as well as nearly 1,000 M per year in the form of guarantees and other financing instruments
The Basque Government has approved the new Industrialization Plan 2017-2020 in an attempt to make a qualitative leap in the continuity of the industrial policy which was started in the 80s.
This Plan is part of the Framework Programme for Employment and Economic Reactivation  Euskadi 2020 and has been prepared in direct connection with all the initiatives in the area of competitiveness, such as the Basque Plan of Science, Technology and Innovation; the Energy Strategy 3E2030; the recently approved Entrepreneurship Plan 2020; the Business Internationalization Plan which will soon come out;  the Digital Agenda 2020;  the Employment Strategy, the Vocational Training Plans and the University Plan, as well as the recently approved Sustainable Transport  Master Plan.
 The Industrialization Plan 2017-2020 has 3 strategic objectives:
More industry: that the Basque industry gains more weight in the economy (that industry reaches 25% of the Basque GDP)
Better industry: higher quality and greater competitiveness, in keeping with the new Industry 4.0 paradigm, where industry expands its scope of action and tends to be more than just production.
Efficient Industrial Policy: keep modernizing and improving the Government's industrial policy, with advanced programmes and an increasingly efficient use of public resources.
6 CORE ISSUES + Cross-cutting Issue in Industry 4.0
The Industrialization Plan will focus on 6 core issues, as well as a seventh cross-cutting issue which has to do with Industry 4.0.
A Plan which is especially aware of Digitalization and advanced services
The aims of the cross-cutting Industry 4.0 issue include promoting the digitalization of the Basque industry, in terms of business models and technologies, through the digitalization of companies as well as value chains and training professional profiles related to advanced services linked to Industry 4.0.