Bizkaia Talent is the winner of the international Place Marketing Awards in the economic development category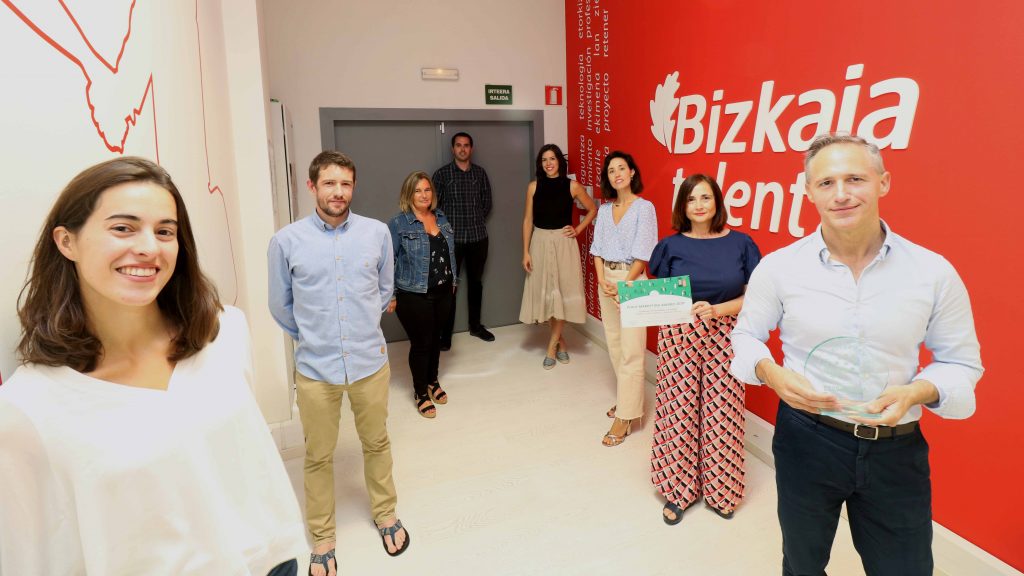 The project of the Bizkaia Provincial Council-funded association won top spot in the category out of 11 finalists from around the world
Bizkaia Talent has once again won world recognition, on this occasion from the A&NMT (Chaire Attractivité et Nouveau Marketing Territorial) which has named the Basque association as the best example in the world for its inclusive Be Basque strategy which promotes territorial talent management by inviting highly qualified professionals from all parts of the planet to create prosperity in the Basque Country. The awarding of the prize recognising the work of the Basque association took place during the Place Marketing Forum, which was held on the 22nd June, on this occasion in digital format.
The Bizkaia Talent project has been nominated the best for excellence in innovation, performance and emblematic achievements ahead of the other finalists: COPENHAGEN CAPACITY (Copenhagen), CTIC DAKAR (Dakar, Senegal), FABCITY GLOBAL INITIATIVE (Barcelona), INTERNATIONAL CITY HUB LUND (Lund, Sweden), INVEST PORTO (Oporto), NRW.INVEST (Germany), RESILIAN NETWORK (Alsace, France), SADC OF QUEBEC (Kamouraska, Canada), SDBN SAN DIEGO BIOTECHNOLOGY NETWORK (San Diego, USA) and WUXI SMART (Wuxi, China).
In this seventh edition of the forum, Bizkaia Talent made a presentation of its project to the international experts on territorial positioning who attended the event, sharing with all of them the association's ideas and successful initiatives.
The French chair is the organiser of the Place Marketing Forum which has been held since 2013 and whose goal is to monitor and identify at the international level inspiring approaches which respond to the challenges and problems faced by nations in the following five categories: brand, tourism, large-scale projects, territories with specificity and economic development.
Place Marketing Awards 2020 winning projects, by category:
Brand: ESSENTIAL COSTA RICA (Costa Rica)
Tourism: 10XCOPENHAGEN – WONDERFUL COPENHAGEN (Copenhague, Denmark)
Large-scale projects: CITÉ FERTILE (Pantin, France)
Territorires with specificity: TRANSFORMCITY (Amsterdam, Netherlands)
Economic development: BIZKAIA TALENT