Bizkaia strengthens its international innovation ecosystem positioning with the EURAXESS TOP IV project closing conference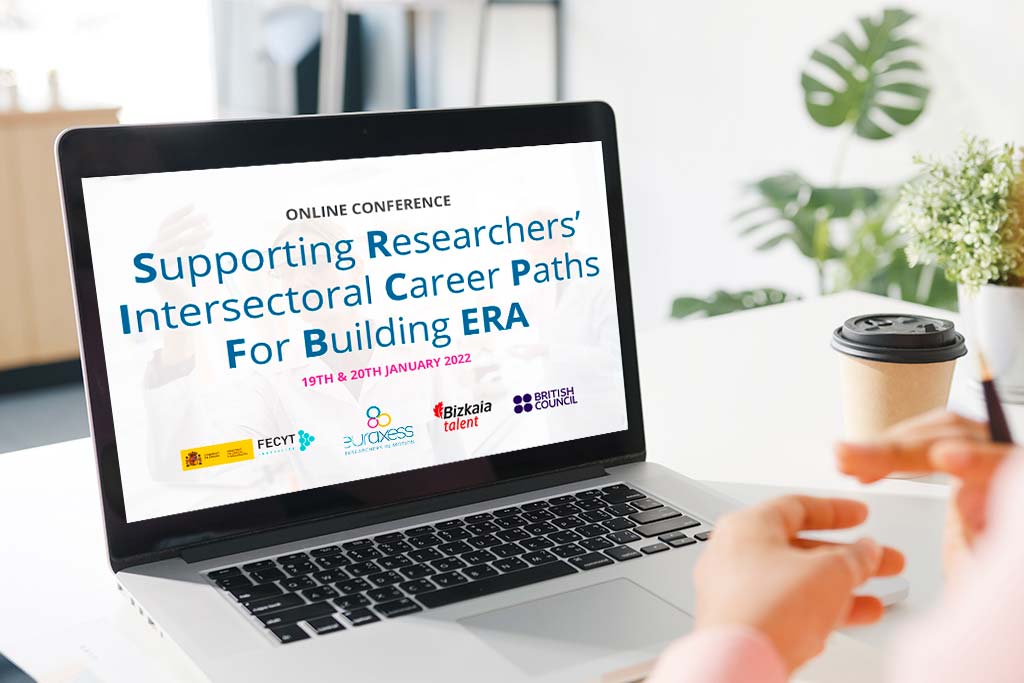 160 researchers from 50 different countries took part in the intersectoral researcher mobility conference, organised by Bizkaia Talent together with FECYT and the British Council.
The historical territory of Bizkaia continues to drive actions for quality European research, scientific cooperation and international recognition. This was made patent on January 19 and 20 at Supporting researchers' intersectoral career paths for building ERA, a conference sponsored by EURAXESS, the EC initiative to support researcher mobility.
On the first day of the conference, the participants got to know the strategic objectives of the renewed European Research Area for enhancing the employability of researchers. The EURAXESS initiative and its services for supporting research staff were also presented, with a special focus on recent activities and results geared to facilitating intersectoral mobility.
On the second day, Bizkaia Talent's Managing Director Ivan Jimenez gave a talk on the role of Bizkaia Talent inside and outside the innovation ecosystem and the strategy. This was later followed by a lecture on good practice between academia and industry and a round table addressing these topics together with shortcomings in skills and the measures to resolve them.
Finally, two discussion panels were held, the first with representatives from a variety of academic and non-academic organisations who shared their views on human resource management in research and innovation, and the second involving researchers with cross-sector experience who talked about their professional careers and provided advice and recommendations.
—
Grant Agreement number: 786133 — EURAXESS TOP IV — H2020-SwafS-2016-17/H2020-SwafS-2017-1
EURAXESS TOP IV Project: Open EURAXESS – To strengthen the effectiveness and optimize the services of all partners in an innovative and open EURAXESS network