International professionals visit the installations of Bizkaia Esnea in Carranza as part of Bizkaia Talent's sociocultural integration service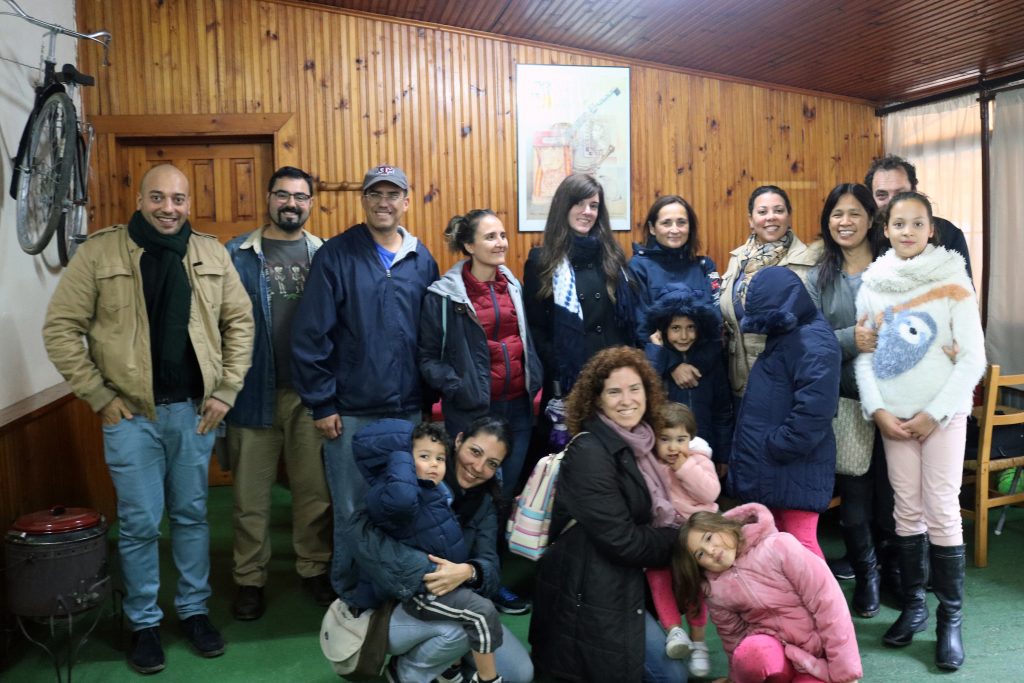 The participants of the sociocultural event were given first-hand knowledge of the milk production process and tasted the products.
In spite of the bad weather, on the 27th October a group of 18 highly qualified foreign professionals and their families made a visit to one of the farms of the Bizkaia Esnea Cooperative which is the largest milk producer in Bizkaia.
The visitors were from numerous countries such as Columbia, Egypt, Italy and Venezuela, and at the Spanish state level from Seville, and they carry out their professional activities at organizations such as the University of Deusto, Achucarro Neuroscience Centre, BCAM applied mathematics centre, UPV-EHU University, Ikerbasque and Tecnalia.
Iker Leiva, responsible for communications at the cooperative, showed the visitors the Bizkaia Esnea milk production process. Firstly, a local farmer showed the visitors the typical daily work that is carried out at the cooperative's dairies. They then watched a video, which summarised the history of the cooperative, and after this, they had the opportunity to sample some of the products.
After the visit, the guests enjoyed a homely meal in a local restaurant where they tried out traditional Basque dishes such as red beans and "marmitako" (tuna and potato stew) slow-cooked in the traditional cooking pot, with a dessert of sheep´s milk yoghurt from Carranza.
This kind of activity organized by Bizkaia Talent within the framework of Relocation and the Be Basque Dual Career Centre fosters and promotes both professional and personal relationships and assists international professionals in their integration within our society.