A group of international professionals are introduced to the world of Basque Pelota at the Lekeitio indoor court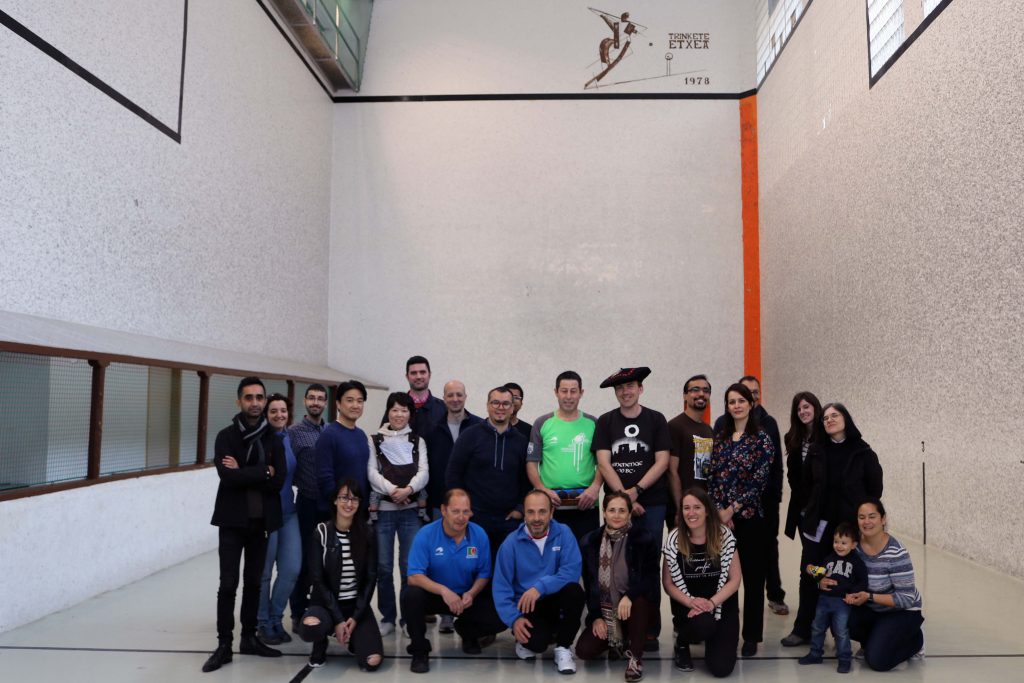 On the 5th May a group of twenty highly qualified international professionals and their families made a visit to Lekeitio's indoor pelota court.
Experts in the field of Basque handball, together with ex-professional players and renowned referees explained the history and rules of the sport to the group. They then organized a mini doubles tournament for the visitors to enjoy themselves playing. The winning pair was awarded with a "txapela" (beret) and a t-shirt as a prize, and after the tournament the guests were able to enjoy a meal where they had the opportunity to exchange experiences and impressions, both from the perspective of professionals who have lived and worked in the Basque Country for a decade as well as from the point of view of the newcomers.
After lunch, the visitors went for a walk through Lekeitio to enjoy the wonderful views offered by the fishing-port town including its beaches, San Nicolás Island, the lighthouse, the Church of the Assumption of Holy Mary and so on.
Many of the professional workers come from a wide range of countries such as the USA, India, Iran, Italy, Japan and Mexico, while others are from other regions of the State, such as Extremadura, Galicia and Madrid, and they carry out their professional activities in organizations such as the University of Deusto, the University of the Basque Country, CIC bioGUNE, ESSBilbao, Achucarro, BCAM, Iberbasque and Tecnalia. This type of activity helps to foster personal and professional relationships amongst the professionals, and helps to integrate them within society.