Bizkaia reaches the heart of Boston with meetings and an event attended by Basque professionals residing in Massachusetts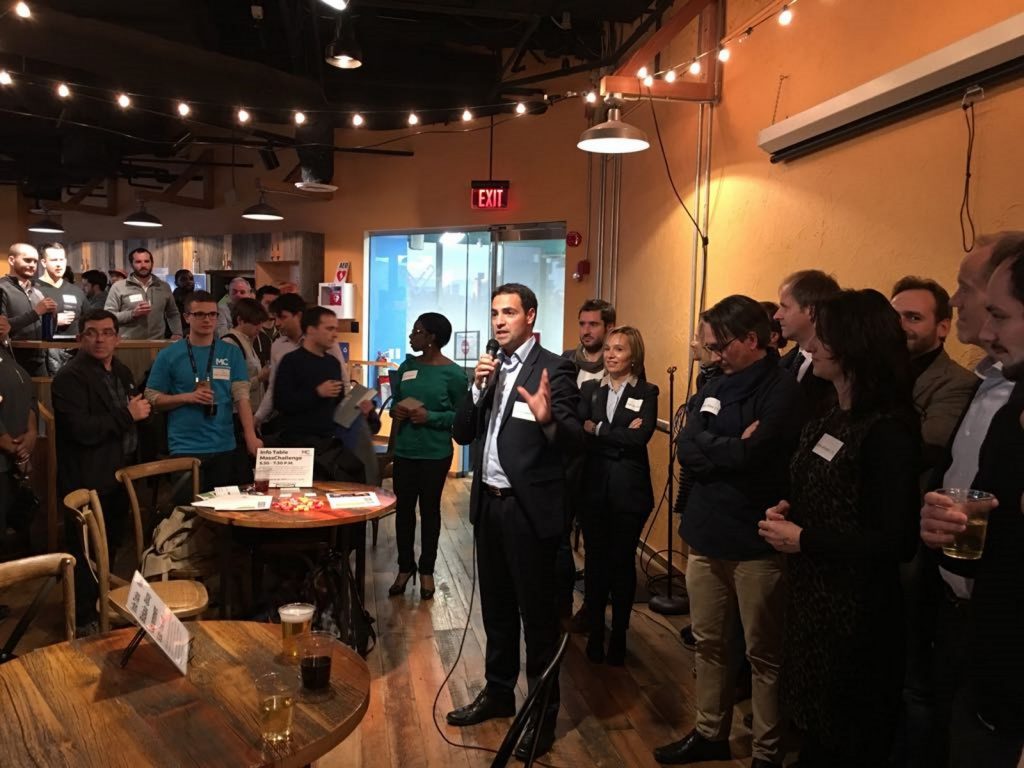 The Provincial Council of Bizkaia leads a mission in Massachusetts together with the universities, several companies and the technology centres Tecnalia and IK4
The renowned Venture Café, a forum for entrepreneurs, has hosted an information event to publicize Bizkaia and its policies on innovative business creation and talent attraction
The Provincial Council of Bizkaia together with bizkaia talent, Basque universities, companies and technology centres of the territory have been to Boston to delve into one of the leading entrepreneurship ecosystems at the international level. The mission, led by the provincial institution through the Economic and Territorial Development Councillor, Imanol Pradales, was made up of: Euskaltel, Velatia, Cie Automotive, Cikautxo and RETA, University of the Basque Country, University of Deusto, Mondragon University and the technology centres Tecnalia and IK4.
Massachusetts, one of the smallest states in the USA, is renowned for the high quality of its universities and has become an international reference as a mecca for entrepreneurship and innovation. It is also one of Bizkaia's gateways to the East Coast thanks to the agreements between the Provincial Council of Bizkaia and MassChallenge, the major startup accelerator in the world, or the Cambridge Innovation Centre, where seven startups from Bizkaia are currently participating in a six-month acceleration programme.
BE BASQUE TALENT MEETING
One of the city's main meeting places for entrepreneurs, the Venture Café, became Bizkaia's embassy in Boston for several hours and was the venue for a meeting organized with the collaboration of bizkaia talent to publicize the Provincial Council of Bizkaia's strategy and policies on startups, innovation incentives and talent attraction.
For the managing director of bizkaia talent, Ivan Jimenez, "these international meetings are essential to streamline and foster professional collaboration between the more than  8,000 people who currently form part of the largest Basque network of highly-qualified professionals from more than 100 countries: the Be Basque Talent Network".
Thus, the event was attended by institutional representatives and companies, the startups from Bizkaia in the Cambridge Innovation Centre (CIC), as well as dozens of Basque professionals who are currently living in the area of Massachusetts and who learnt about and shared the opportunities offered by Bizkaia as an international talent attraction hub and the programmes developed by bizkaia talent to attract and retain talent.