The start of the Talentia and Talentia Skills programmes for Bizkaia's most promising university students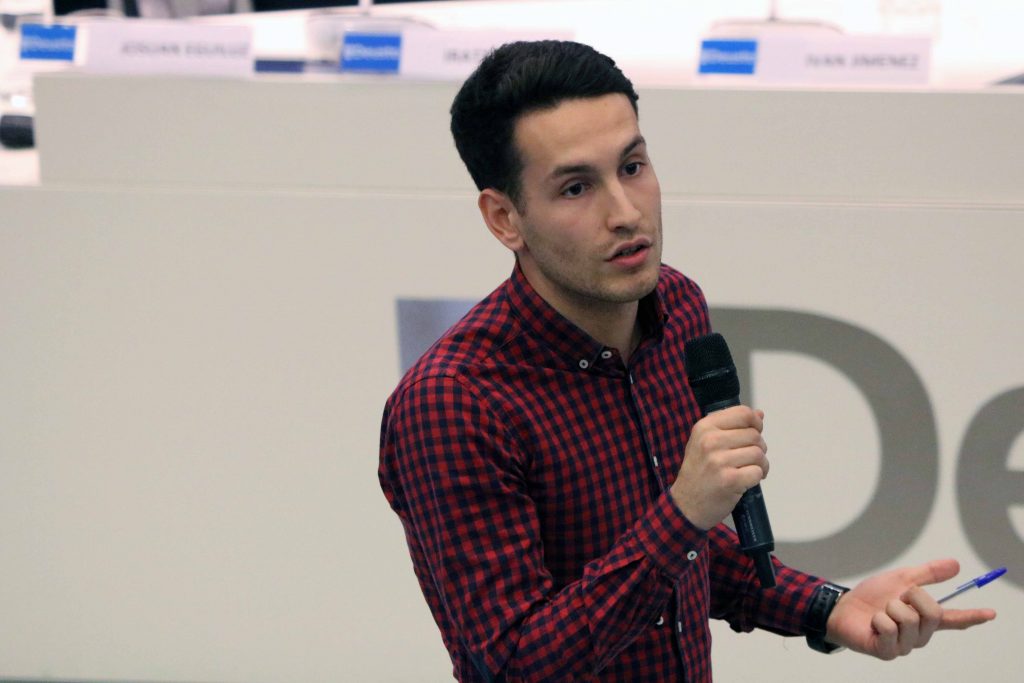 A total of around 300 talented youngsters will take part in the two programmes
Once again, the month of March is approaching and this brings the commencement of the Talentia and Talentia Skills programmes, fruit of Bizkaia Talent's commitment to the progress of local university talent through the development of skills and whose aim is to introduce the university students with the greatest potential in the region to the company reality of Bizkaia.
The 12th edition of the Talentia programme
Bearing in mind the professional aptitudes which are most in demand in the current labour market, 100 final year undergraduates from the universities of Deusto, UPV/EHU and the University of Mondragon will complete the Talentia programme over the forthcoming four-month period. This will help them to prepare for their professional futures before they make their leap into the labour market. To this end, they will take part in different meetings and workshops, and will visit several of Bizkaia's most prestigious companies.
The development of transversal skills in Talentia Skills
In parallel with this, in the seventh edition of the skills-for-professionalism programme Talentia Skills, nearly 200 first year students will work in multi-disciplinary teams made up of individuals of varying profiles and academic specializations from the three Basque Country universities.
This four-year programme will enable talented youngsters, by means of workshops and other kinds of dynamics, to work on the development of transversal skills and to get to know Bizkaia's company ecosystem and the region's sectors of reference.
A network of 2500 students
With the new wave of students from the Talentia and Talentia Skills programmes, the Talentia Network now comprises over 2500 people. The Talentia Network is a community of young Bizkaia talent which provides a meeting point for participants of all the different ages and programmes of the Bizkaia Talent Talentia Service, promoting networking and providing career assistance support to its members.