EURAXESS launches the call for the Rebeca 2020-2021 mentoring programme for researchers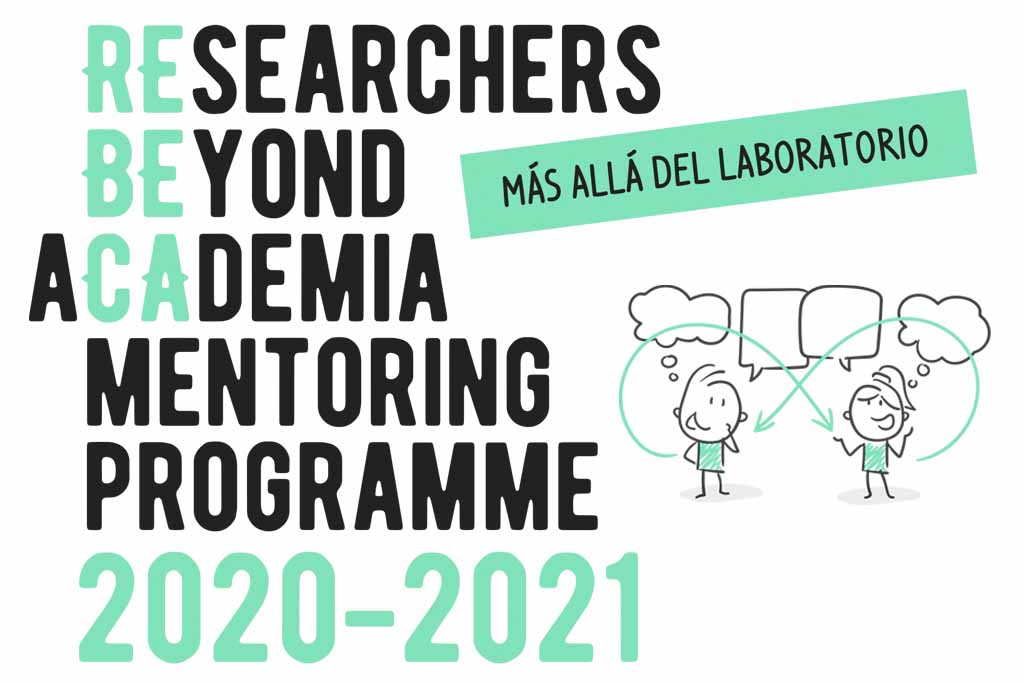 The programme will last 6 months and is aimed at young pre-doctoral researchers and recent doctoral graduates
Researchers' professional careers are versatile and diverse, and their skills and abilities are highly useful in different positions and sectors. However, young researchers do not always have the information and contacts allowing them to access these options.
REBECA (Researchers Beyond Academia Mentoring Programme) aims to help young scientists reflect on their professional options beyond academia. For 6 months, approximately 50 young researchers will be paired with 50 mentors from industry, administration or the tertiary sector with profiles in science, engineering, mathematics, social sciences or humanities. Up to 20% of these researchers will be living abroad at the time of application. Each pair will meet online at least 6 times to get to know each other and reflect on the researchers' professional aspirations and how to gear their work towards them. FECYT will facilitate content and aid to the success of these meetings.
The programme will consist of four phases:
Application phase (November-December 2020)
• Identification and selection of mentors.
• Public call for research staff interested in taking part.
Start-up phase (January-February 2021)
• Pairing mentors and researchers in accordance with their interests in the programme.
• Preparation: includes training sessions for the mentors and researchers to facilitate the mentoring phase.
Mentoring phase (February-July 2021)
• The pairs will meet online once a month.
• The researchers will also have online training (maximum 4-6 hours).
Assessment phase (October-November 2021)
• EURAXESS will assess the impact of the programme.
Further information and applications: Rebeca 2020-2021