Highly-qualified international professionals enjoy the magnificent landscape of Urdaibai within the activities of Bizkaia Talent's Relocation Service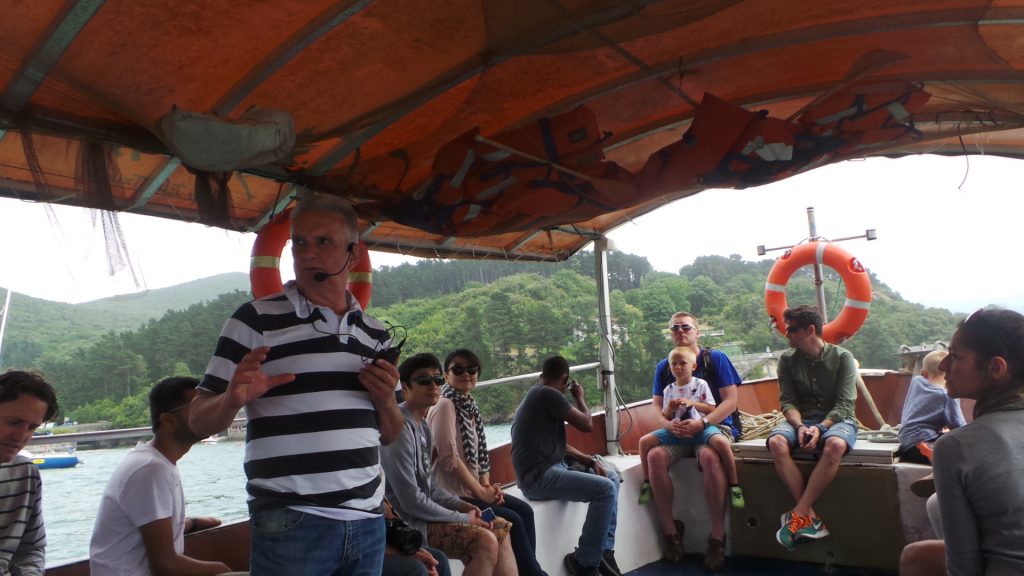 Last 11 June, a group of nearly thirty highly-qualified international professionals, together with their families, enjoyed a relaxing and entertaining afternoon at the estuary of the Urdaibai Biosphere Reserve.
They are all from different countries, such as Albania, Croatia, Italy, India, Japan, Czech Republic, Russia, Canada or Spain, and users of this service which gives them and their families personalized professional guidance and advice for their social and labour integration.
They got on board in Sukarrieta and Edorta Jimenez, a writer from Mundaka, talked to them about the main natural, cultural and historical features of the site. Thus, he introduced them into an atmosphere of legends and stories thanks to which all the users of this Service of Bizkaia Talent got to know this beautiful spot from its very heart, that is, from its waters, on board of a comfortable boat: the Urandere.
At the end of the visit there was a wink at the gastronomic tradition of this area with an onboard tasting of some local products.