San Mames, the Athletic Club football ground, awarded as the best sports building in the world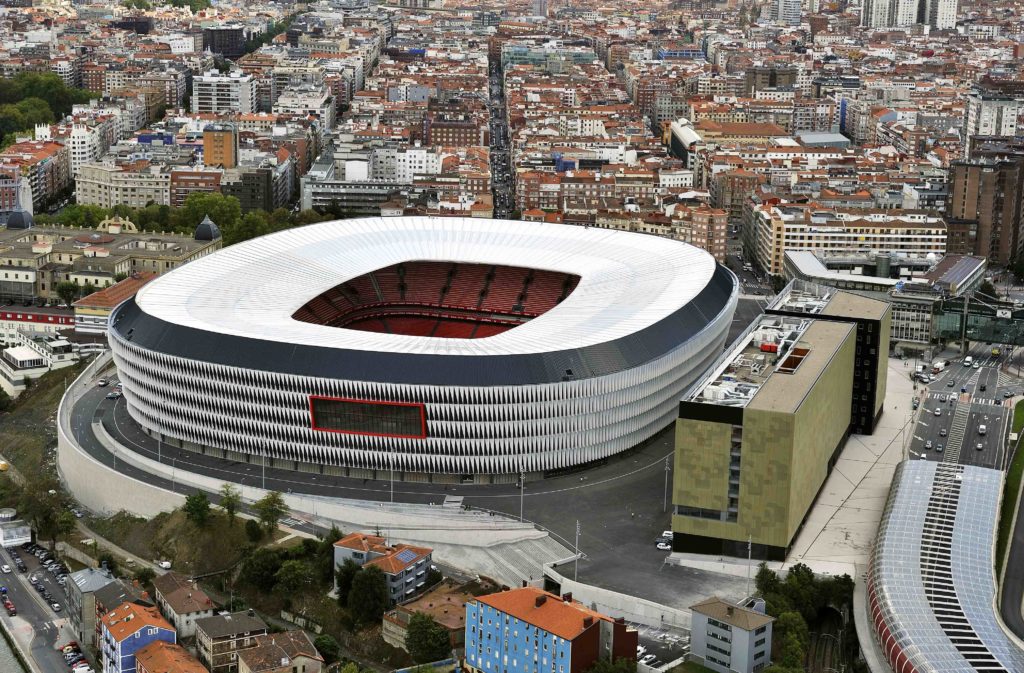 Mikel Arrazola
The new San Mames stadium has been chosen the best sports building in the world at the 'World Architecture Festival' held in Singapore.
The organization has announced today the winners in the nine categories, amongst which are the German hotel Lanserhof, the Russian Ballet School and the Qatar Faculty of Islamic Studies.
The stadium has won in the sports category. It was designed by the architect Cesar Azkarate and built by ACXT-IDOM Engineering with a capacity for 53,000 spectators.
Five stars
The construction of the new stadium placed Athletic amongst the clubs with the best sports facilities in the world. This qualitative leap has undoubtedly turned San Mames into one of the best grounds existing at present, at the same level as the Amsterdam Arena, the Emirates Stadium, Santiago Bernabeu or the Allianz Arena. It is ranked as a Category 4 stadium, the highest category granted by the UEFA, and therefore it can host the European Football Championship and UEFA Europa League finals.
New seating has recently been installed in the VIP area. In addition to it being used for football, the ground has other complementary uses which will include a sports innovation centre and a sports medicine centre, an underground athletics track and a municipal sports centre.