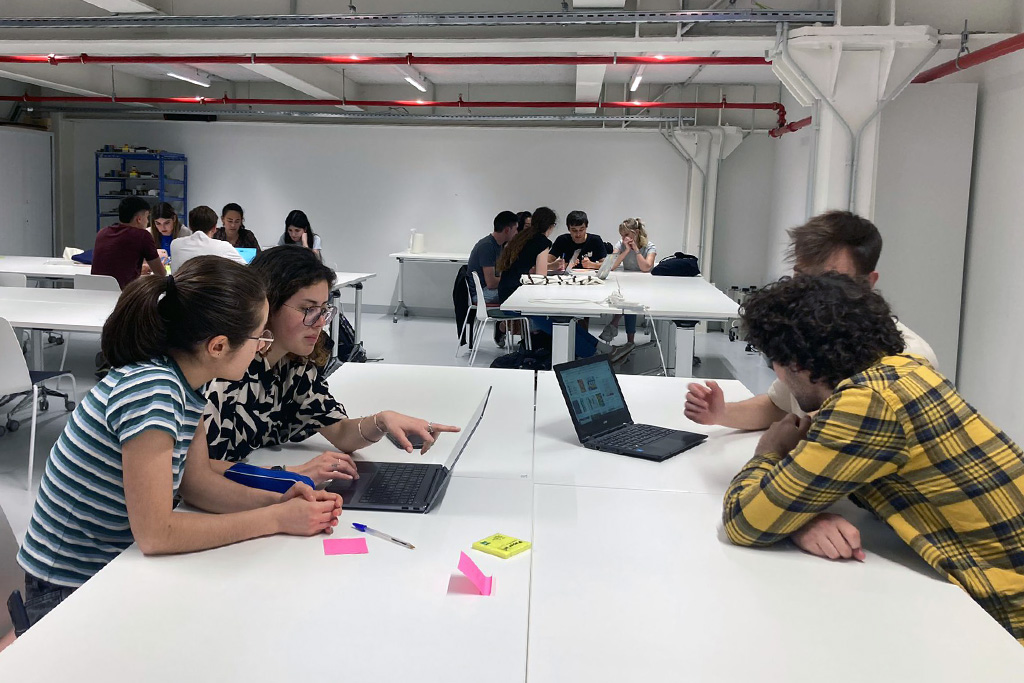 University students with the greatest potential in Bizkaia take part in the 4th edition of the Skillathon
2023/04/17
102 young students assist 8 companies from the province with the development of their employer branding in order for them to attract the post-millennial generation
Within the framework of the Talentia Skills excellence program, Bizkaia Talent recently carried out a new edition of the Skillathon at Bilbao AS Fabrik, where over a hundred students with high potential from the three Basque universities (UPV/EHU – University of the Basque Country, Mondragon University and Deusto University) worked together to resolve a real challenge.
The challenge of this fourth edition of the Skillathon consisted of helping to construct an Employer Branding strategy for eight cutting-edge companies from Bizkaia (Alterity, Arteche, BCAM – Basque Center for Applied Mathematics, Fineco, ITP Aero, Maier, Ormazabal and Zunibal), with a view to making these companies attractive work propositions for Generation Z.
In order to do this the students reflected on the Employee Value Proposition (EVP) which companies should offer to potential employees to make them an attractive work proposition, in areas such as their work culture, working conditions, feeling of belonging, possibilities for growth, perks, etc., with the aim of helping the participating companies to consolidate their employer branding image and thus attract young talent.
Workshop about the metaverse and augmented reality
The Skillathon participants also had the opportunity to attend a workshop about the Metaverse and Augmented Reality (AR), delivered by CreativiTIC. This workshop will continue with a second practical session in which the students will be able to prototype the Skillathon proposals in AR.