The university students with the greatest potential in Bizkaia help the province's companies to generate loyalty with respect to talent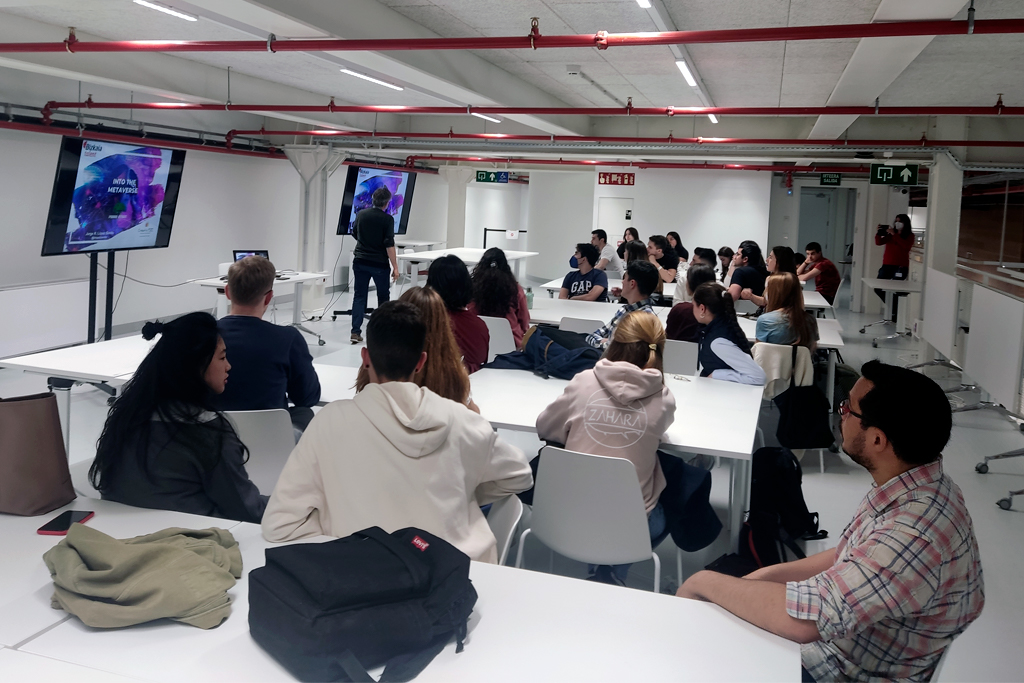 The participants of Bizkaia Talent's Talentia Skills programme – Generation Z youngsters – have tackled the challenge of designing a strategy of talent loyalty generation for cutting-edge companies from Bizkaia in a new edition of Skillathon.
For the third consecutive year Bizkaia Talent has held the Skillathon, a participative dynamic based on multidisciplinary teams bringing together seven cutting-edge companies from Bizkaia with 160 students from the three Basque universities, with the aim of working on the resolution of a real challenge.
After the challenges of the first two editions which consisted of how to attract the post-millenial generation and on creating the perfect selection process from their point of view, this year the event has focused on the area of talent loyalty.
The companies which took part in the event (Alterity, Apnabi, Erhardt, Faes Farma, Hodeia Digital, IMQ and Woza Labs) received diverse proposals which reflect the expectations and aspirations of Generation Z, who will be their employees in the future. The proposals cover areas ranging from training and personal development to the possibility of homeworking from any part of the world.
A workshop on metaverse and augmented reality
The participants of the Skillathon also had the opportunity to attend a workshop about Metaverse and Augmented Reality (AR) delivered by CreativiTIC. In the course of the event not only did they have the chance to learn basic notions about the subject, but they were also able to prototype Skillathon proposals in AR.