30 young talents present their solutions to the challenges posed by five Bizkaia organizations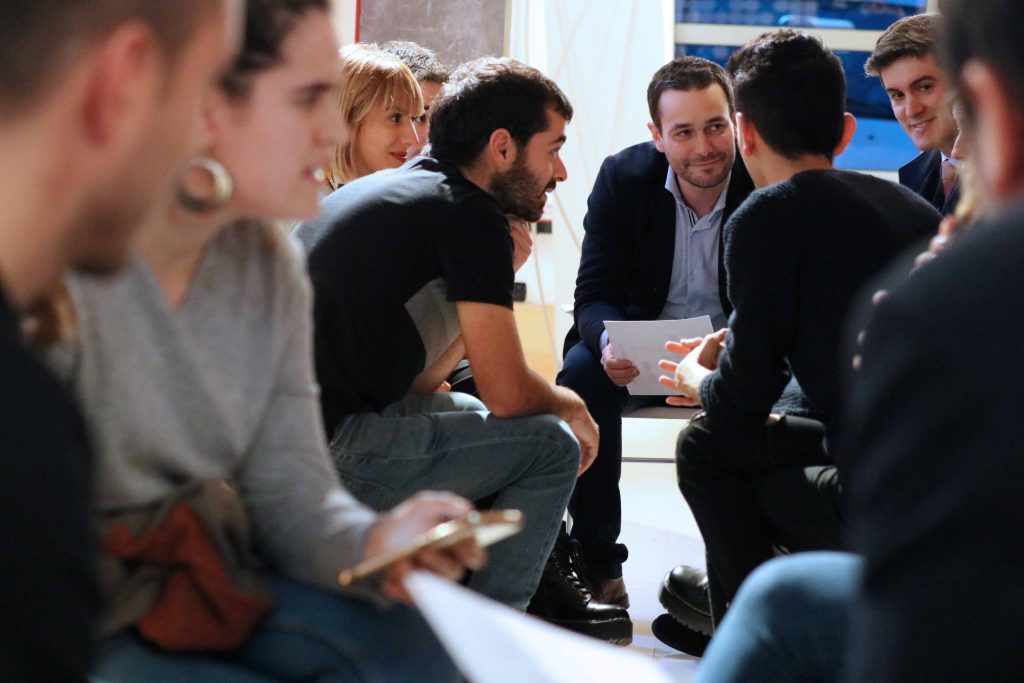 The five participating multi-disciplinary teams put the finishing touch to the work of five months at the closing ceremony of the fourth edition of the Talentia Challenge programme
After five years of hard work, training sessions with specialised mentors and endless group meetings, on the 9th July 30 young university students presented in an online session the solutions which they have come up with over this period to the challenges proposed by the following five Bizkaia companies: Biolan, Elecnor, Fineco, Obra Social la Caixa and Zunibal.
After their respective presentations, the five teams were redistributed into four groups, each spurred on by a team coach, enabling them to share their experiences and identify the parts of the process which had taught them the most, amongst other matters which they discussed.
The promotion of young regional talent
Bizkaia Talent continues with its strong commitment to promoting young talent in the region by means of Talentia Challenge, sponsored by the Obra Social La Caixa Banking Foundation. This is an innovative initiative whose aim is to foster and promote conditions and processes for attracting, retaining and connecting highly qualified people to our region.
This edition included, a total of 120 youngsters and 20 organizations have now taken part in the programme: Apnabi, Arteche, Biolan, Bizkaia Provincial Council, Elecnor, Faes Farma, Fineco, Grupo Urbegi, Idom, Imar, ITP Aero, La Caixa, Lantegi Batuak, Parke Bizkaia, Seber Altube Ikastola, Sener, Sisteplant, Tecuni, Vidrala and Zunibal.