Participants of the Talentia Challenge program visit Cambridge as part of its international tour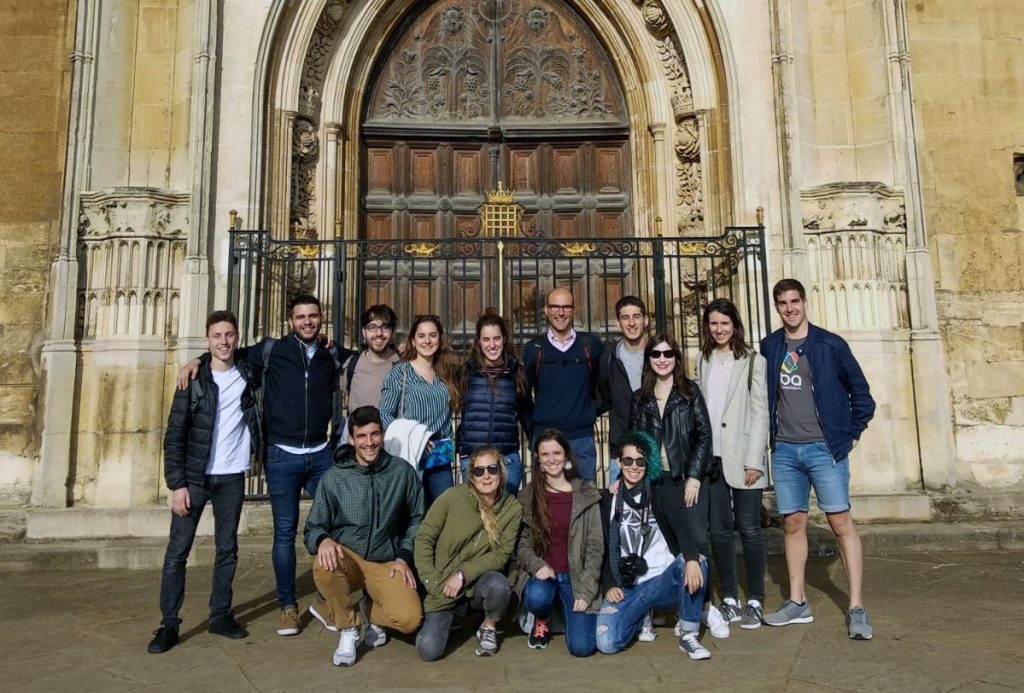 Twelve participants of the program travelled to this innovative ecosystem in order to receive training and visit emergent companies.
During the first week of June several participants of the Talentia Challenge program teams had the opportunity to travel to Cambridge in the United Kingdom to receive training in presentation techniques and public speaking, delivered by the prestigious trainer Adelina Chambers in the Cambridge Technology Park.
In addition to this, the teams had the opportunity to gain first-hand knowledge of the different co-working spaces and emerging company incubators such as Allia Future Business Centre or Acting Now, where they were able to find out about some of the projects which are currently being developed.
The aim of the trip, which took place just a few weeks before the program finalises, was to help in the search for ideas to inspire the design of solutions for the challenges which they are working on, as well as to increase knowledge and obtain new points of view to work with.
Getting to know the professionals of the Be Basque Talent Network.
The participants of the program were also able to meet some of the professionals residing in Cambridge who form part of the Be Basque Talent Network, the largest talent network in the work related to the Basque Country, made up of over 10,000 highly qualified professionals, and the encounter enabled the participants to exchange experiences and concerns.