Kick-off of the ninth edition of the Talentia Skills program aimed at the university students with the greatest potential in Bizkaia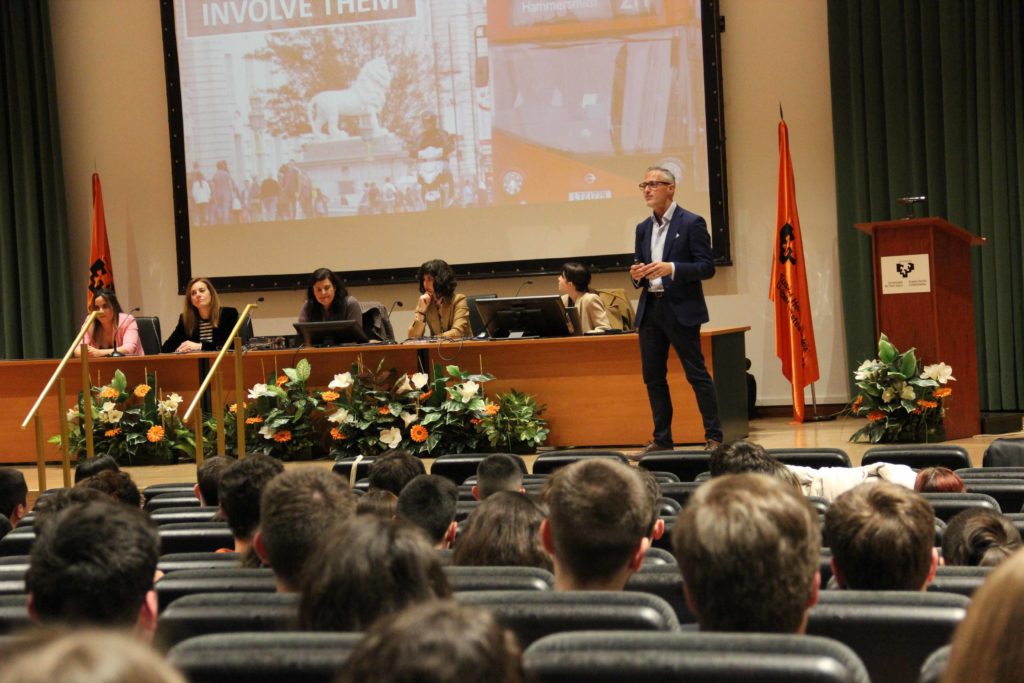 First-year university students will take part in this initiative which is aimed at developing local talent.
Bizkaia Talent has presented in the Faculty of Business and Economics of the UPV/EHU (University of the Basque Country) the ninth edition of Talentia Skills, the professionalism competences programme, in which 180 Bizkaia first-year university students will develop the skills which are most in demand in today's labour market.
The programme, led by Bizkaia Talent, is supported by the association Bilbao Metropoli-30, as well as by the three Basque universities (UPV/EHU, Deusto University and Mondragon University), the IED Kunsthal Bilbao school and five professional associations: the Association of Economists, the Association of Chemists and Chemical Engineers of the Basque Country, the Association of Civil Engineers, the Association of Lawyers and the Association of Industrial Engineers.
The objective of Talentia Skills is to develop the transversal skills of the university students, guide them throughout their training stage and to proactively bring them closer to companies in the province of Bizkaia, as well as to the different sectors of reference in the Basque Country.
Over the next four years the talented youngsters will work together in multi-disciplinary teams made up of students with varying profiles and from different academic fields, and they will be accompanied and guided in both their personal and professional development. They will take part in different specific training workshops, visit leading organisations and attend numerous coaching and mentoring sessions.