The fifth edition of the Talentia Skills programme for professionalism in Bizkaia gets underway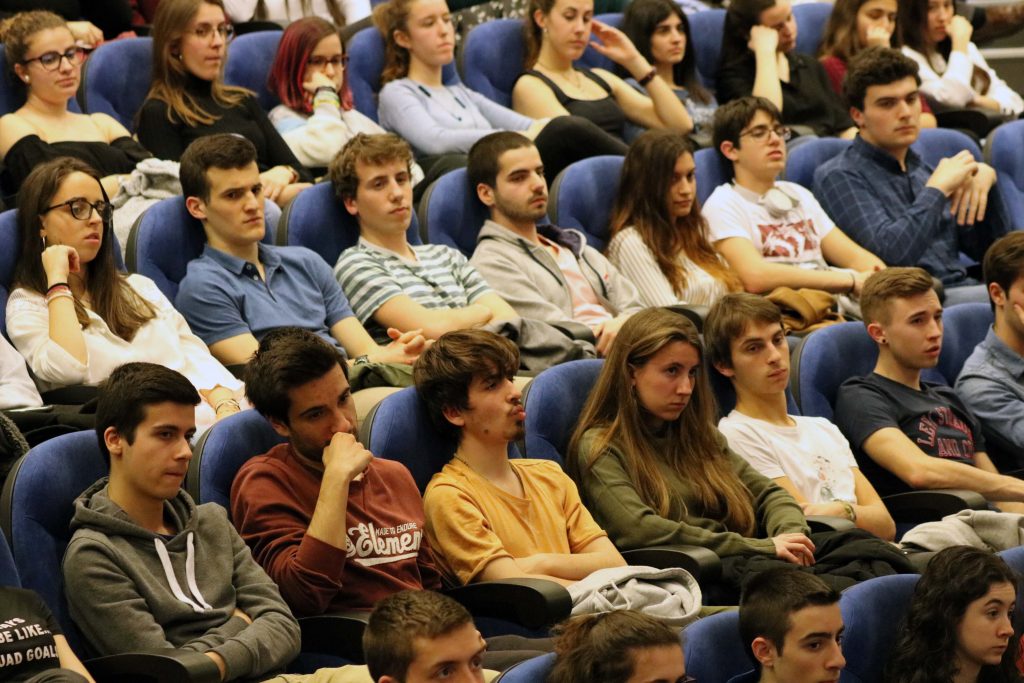 170 young talents will take part in this initiative based around professional accompaniment for the development of talent in our country
Bizkaia Talent presented the fifth edition of the skills programme for professionalism, in the course of which 170 young talents, previously selected from 340 candidates, will develop their skills over the next four years by means of participating in diverse workshops devoted to areas such as emotional intelligence, social action, personal branding and effective communication, amongst others, as well as professional encounters and coaching and mentoring sessions.
The programme is led by Bizkaia Talent in collaboration with Bilbao Metropoli-30, the Faculty of Science and Technology of the UPV/EHU University (University of the Basque Country), Deusto University School of Engineers (ESIDE), the Polytechnic School of Mondragon University, Mondragon University Business Studies Faculty, the Faculty of Business Studies of the EPV/EHU and nine profesional associations: Economists; Chemists and Chemical Engineers of the Basque Country; Canals and Ports of the Basque Country; Lawyers; Industrial Engineers; Geologists and Psychologists of the Basque Country.
The university students resident in Bizkaia will receive a personalized accompaniment over the next four years which will help them to develop the transversal skills currently required by the labor market. In the programme greater value will be placed on values, attitudes and skills than on simple technical expertise.
The aim of the programme is to attempt to build the foundations upon which a people-focused professionalism will be able to develop strategies and monitor results with respect to achieving proposed goals to strengthen and develop the value of professionalism in the Basque Country, enabling our companies to become more productive, innovative and competitive.