Talent in Biscay the focus of the latest edition of the Topagunea Business Strategy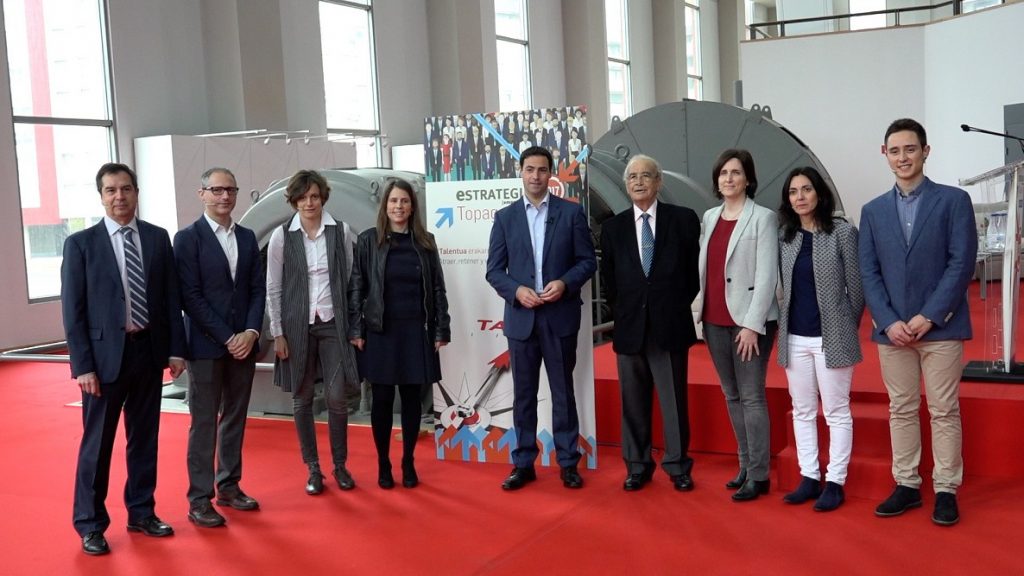 The conference organized by the newspaper Estrategia Empresarial was held last Friday, 31 March, at the BIC Bizkaia Ezkerraldea, with the focus being placed on Talent in Biscay and all the factors around it.
The Economic and Territorial Development Councillor, Imanol Pradales, opened the professional meeting with a reflection on the demographic challenge faced by the Basque economy in view of the loss of active population and the need to engage highly-qualified professionals to keep growing and being competitive.
The councillor urged to establish collaboration networks to meet the challenge, such as bizkaia talent's Be Basque Talent Network: "A network of talent and opportunities with more than 8,500 professionals and companies which wants to share the challenge we are facing, the deficit of professionals that looms ahead".
BIZKAIA TALENT
In view of this scenario, the provincial councillor defended talent and knowledge as the best tools to keep being competitive and reminded that the Provincial Council of Biscay has been working on a talent retention and engagement strategy for some years now through bizkaia talent.
After Imanol Pradales' intervention, there was a round table on the importance and value of talent in Biscay, with the participation of Ivan Jimenez, managing director of bizkaia talent, as well as Nerea Leal, partner of the company Dynakin, Virginia Arechavala, Doctor in Neurology and Neuromuscular Disease Coordinator of BioCruces Health Research Institute, Daniela Gesmundo, Italian language and culture teacher, Aitor Marcos, participant in the Talentia Challenge programme and Ainhoa Ros, Human Capital manager of Velatia,
They are all users or beneficiaries of the programmes or services offered by bizkaia talent, such as the Aid Programme, the Intermediation Service, Relocation or Talentia.