Students from the three Basque universities participate in the Emotional Intelligence Workshop of the Competencies Programme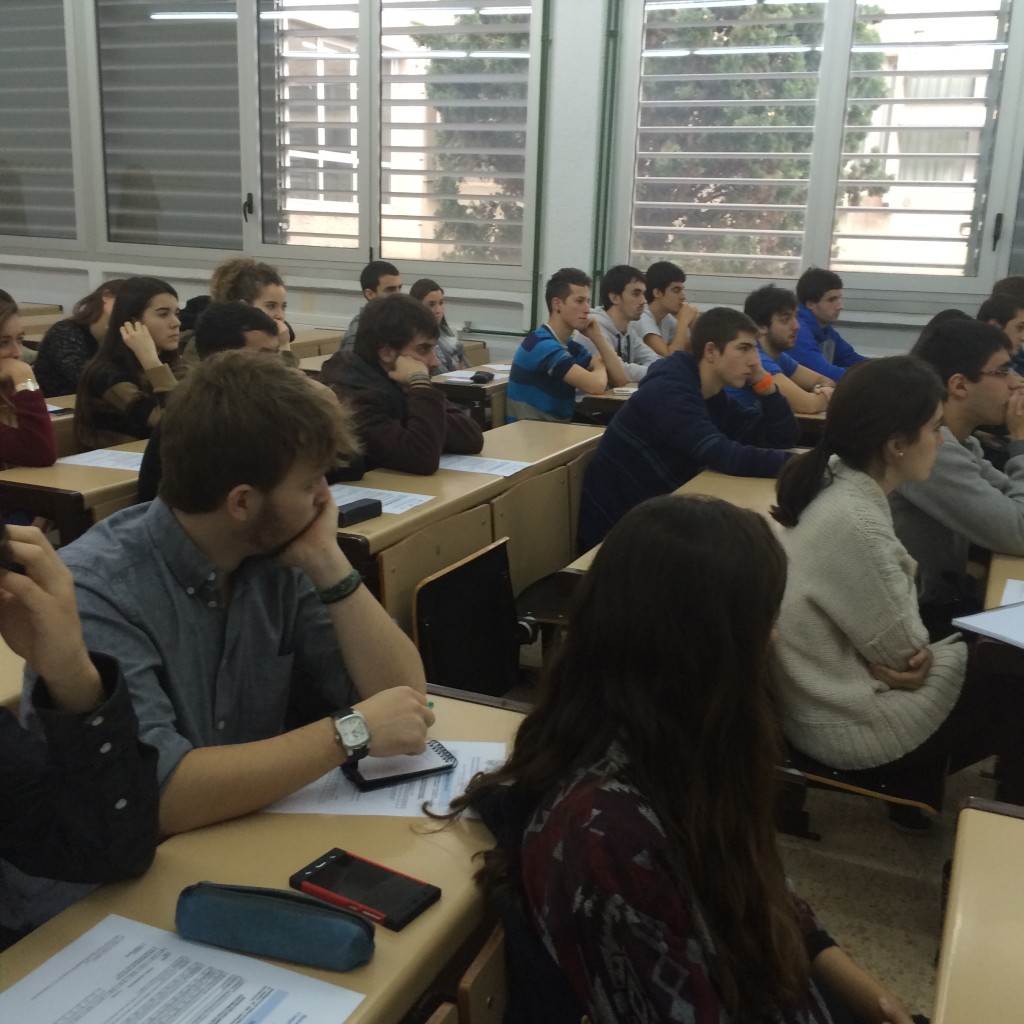 On Wednesday, December 10, the students who are taking part in the Pilot Programme "Competencies for Professionalism in Bizkaia", a pioneering Programme in the State led by bizkaia:talent and coordinated by the Association Bilbao Metropoli 30 with the collaboration of BasquePro (Association of Basque Professional Associations, to be precise, the Basque Professional Association of Economists, the Basque Professional Association of Chemists and Chemical Engineers and the Basque Professional Association of Engineers) participated in an Emotional Intelligence Workshop.
The workshop dealt with tools to improve self-knowledge, the management of our emotions and the recognition and influence of other people's emotions, so as to eventually apply them to the work environment in terms of motivation, perseverance, goal construction, etc.
Ms. Postigo pointed out to the students that: "It is important to take into account that at the deep and instinctive bottom of our being, we feel, we are made of emotions".
Up to now, this was hardly taken into account in the world of work but it is now being recognized as one of the basic and essential competencies to successfully develop technical knowledge and a professional career.