Bizkaia Talent provides an international example of talent management at the Florence Toscana Tech 2018 event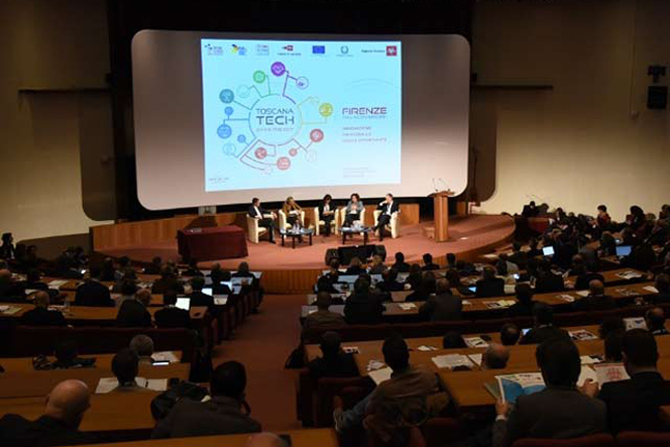 Bizkaia Talent took part at a workshop about the challenges of Industry 4.0 and talent in which the Basque Association shared its key successes in the regional management of highly qualified talent.
On the 19th and 20th November the Florence Congress Palace hosted the second edition of Toscana Tech, an event promoted and organized by Tuscany region about digitalization and Industry 4.0, and which places innovation at the heart of today's production process.
The Managing Director of Bizkaia Talent, Mr Ivan Jimenez, took part at a round table together with Mr Luciano Fratocchi of L'Alquila University and and Mr Giulio Guasco of Uno Maglia. The topics of their discussion were the impact of the policies of Industry 4.0, which have led many Italian companies to recreate innovative supply chains in industrial districts of the region, and the difficulty of attracting talent in these circumstances. Mr Jimenez laid down the keys that have turned the Basque Country into one of Europe's emerging talent centres and he emphasised the importance of diversity management as a fundamental factor in terms of talent-related policies.