Bizkaia Talent organizes a working day about procedures for contracting foreign entrepreneurs, researchers and highly qualified workers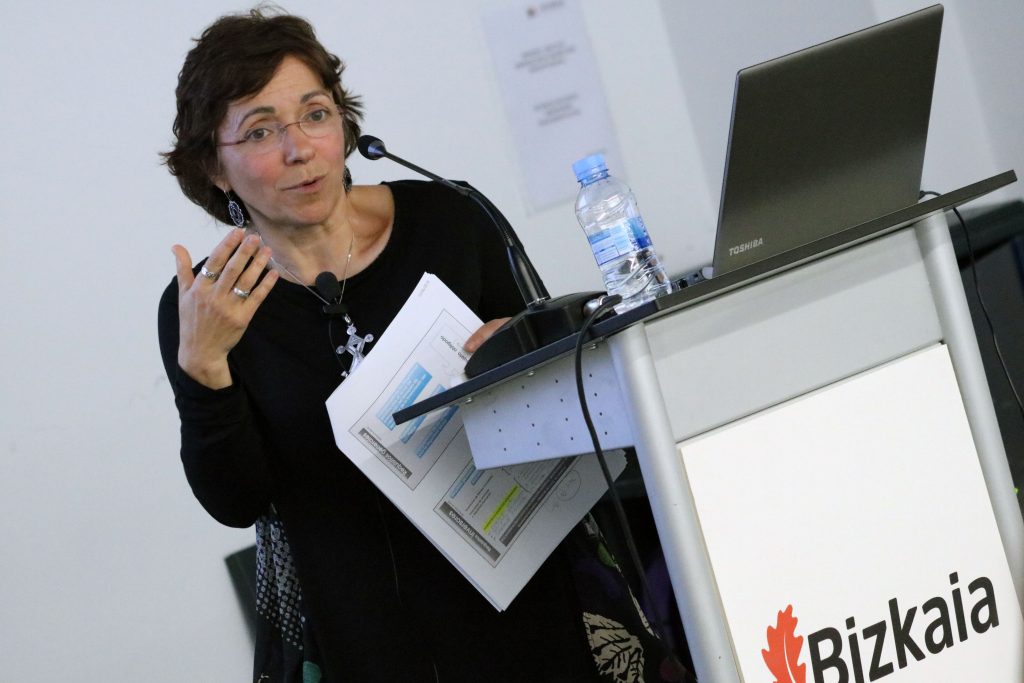 Inmaculada Sedano was responsible for delivering the working day on techniques for the regularization of highly qualified staff and research workers from outside the European Union (EU).
On the 14th June, Bizkaia Talent organized a technical session at BIC Bizkaia, Derio, where Inmaculada Sedano, Head of the Large Companies and Strategic Collectives Unit, an organization that depends on the Ministry of Work, Migration and Social Security, informed and resolved doubts about the situation that our industry and academic sectors are facing.
The attraction of talent is a key factor for strengthening the scientific-technological framework of the Basque Country. However, our companies are finding it increasingly difficult to find specific profiles and are having to search outside the EU, which involves a regularization procedure, which is generally very expensive in spite of Law 14/2013 having come into force.
Inmaculada Sedano explained the different status categories for foreign workers, the differences between Organic Law 4/2000 and Law 14/2013, together with the principal innovations and the application scope of Law 14/2013. One of the most important points of the session dealt with the question of what exactly Legal Entity Identifiers consider the term "highly qualified" to mean, and also how we define a working or professional relationship and the importance of analysing the situation of research staff when selecting and processing the appropriate authorizations, taking into account the country of origin of the worker , what his or her future trajectory is likely to be and whether he or she will be coming with other family members. Ms Sedano also went over the procedures to follow with investors, entrepreneurs and cross-company workers.
Ivan Jimenez, the Managing Director of Bizkaia Talent, also participated in the working day, explaining the current situation of the Basque Country with respect to the attraction and retention of talent. Also taking part were Carmen Méndez from Bizkaia Talent and Mireia Azpaizu from Gipuzkoa Talent, both specialists in work permit processing and reception services for highly qualified international research personnel.