Bizkaia Talent presents in Helsinki its Career Development Centre at the International Conference on University-Industry Interaction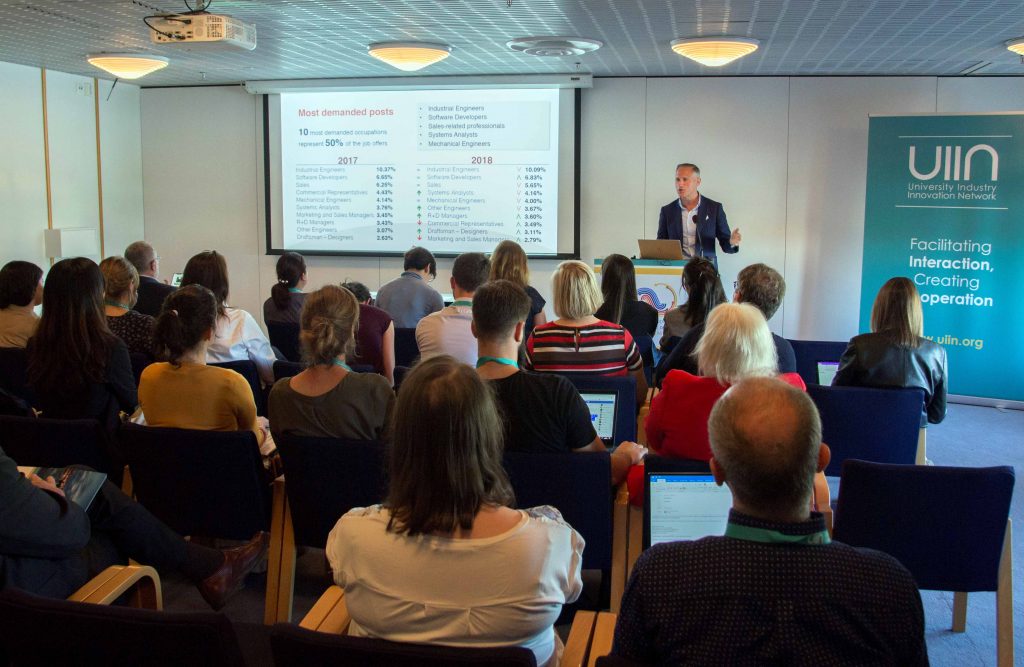 Bizkaia Talent has participated in the annual conference of the University-Industry Innovation Network (UIIN) which was held in the Finnish city of Helsinki
Helsinki, one of Europe's most innovative capital cities, hosted around 500 executives, professionals and research workers from all over the world for the seventh edition of the International Conference on University- Industry Interaction which was held from the 18th to the 20th June, organized by the University-Industry Innovation Network (UIIN) and Finland's Ministry of Education.
Over the three-day period the participants of the event exchanged knowledge at a conference based on five basic pillars:
• The mix between science and practice in the interaction between Universities and Industry.
• Awareness of the local culture/environment and its good practices.
• Meeting well-known leaders from entrepreneurship centres, scientific experts, managers etc.
• Attending and participating in practical workshops.
• Extending networking and knowledge.
Mr Ivan Jimenez, the Managing Director of Bizkaia Talent, participated in the session entitled "Designing and delivering curricula for the skills of tomorrow" by presenting the Be Basque strategy for the management of highly-qualified talent at the regional level, together with the new tool Career Development Centre (CDC). Both innovative and unique on the global stage, CDC is a tool which, amongst several other features, offers personalized digital counselling and work opportunities adapted to the individual profile of each professional, all with a view to ensuring professional career progress in the Basque Country.