The international community visits the Basque BioDesign Center and Karrantza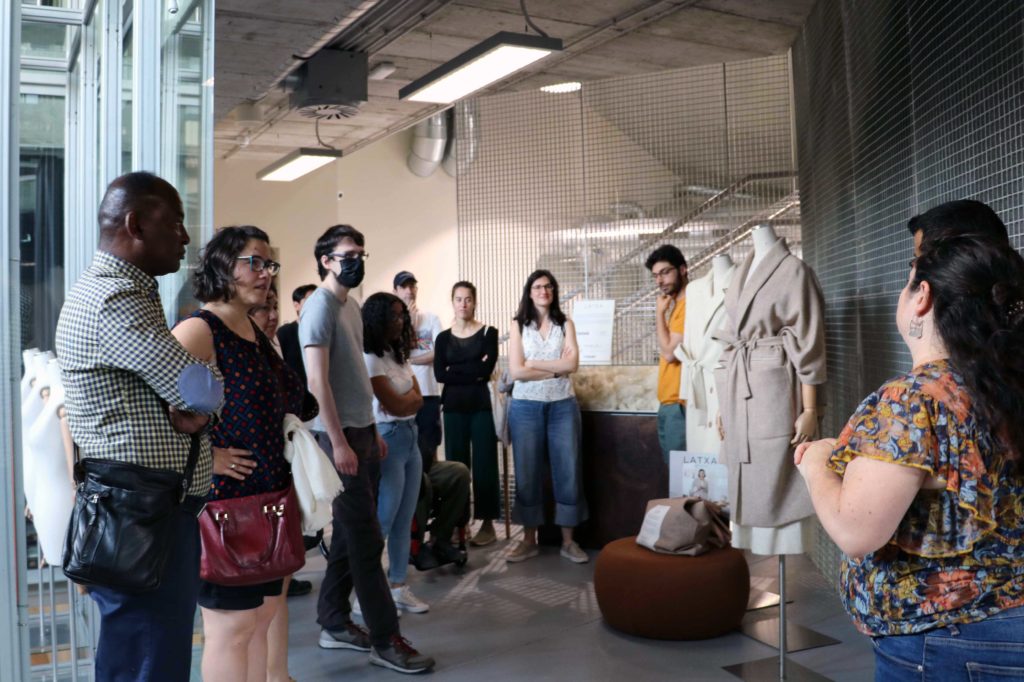 A group of twenty postgraduates and highly qualified professionals enjoyed their visit to the place where biodesign is the protagonist with a strategic focus aimed on sustainable materials innovation.
On the 21st May, users of the Relocation and Be Basque Dual Career Centre service and postgraduates from the Be Basque Ambassadors programme took part in a new sociocultural activity organised by Bizkaia Talent.
On this occasion they visited the Basque BioDesign Center, a research centre for fashion and modern design located in Güeñes (Bizkaia). Ms Adele Orcajada, the academic director, explained to the visitors the programs and workshops currently being carried out at the centre, and then invited them to visit the laboratories and look at some of the results of the research work of the designers and students.
After this visit, the participants were taken to Karrantza to discover what the "Indianos" (wealthy returning emigrés from Latin America in centuries past) passed on to the area. Their guide, Mr Joseba Cerro Aguinagalde, a native of the town, showed them the old church of Biañez and "La Huertona", Hipólita Santisteban's mansion, as well as the altarpiece painted in the XV and XVI centuries belonging to San Andrés Church.
After the programmed visits the group enjoyed a meal in Karrantza Bathing Resort, a fashionable leisure and meeting point for high society in the XIX and XX centuries.
Postgraduates and highly qualified professionals from the following countries participated in the event: Colombia, Ecuador, India, Italy, Malaysia, Mexico, Peru, Dominican Republic, Sudan, Switzerland and the Spanish State. They are all currently studying or carrying out their professional activities in organizations such as Instituto Biofisika, Bridgestone, Tecnalia Foundation, Nemergent Solutions, UPV/EHU University and the University of Deusto.