The first edition of the World Cuisine League comes to an end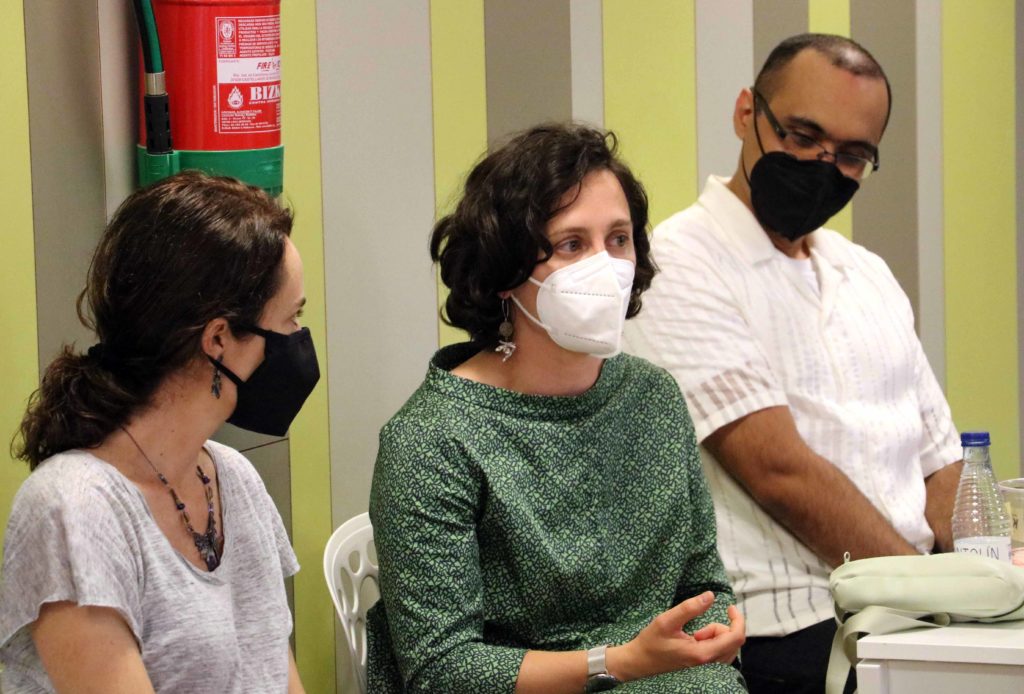 16 highly qualified professionals came together in the BBK Talent Home to conclude this gastronomic league in which Russia was the winner.
After many months of not being able to carry out any socio-cultural activity or any other activity of a face-to-face nature, the Relocation & Be Basque Dual Career Centre of Bizkaia Talent organised a physical event on 24 September to bring the first edition of the World Cuisine League (WCL) to a close.
This initiative emerged in November 2020 as a result of the situation experienced by the pandemic and, since then, seven online meetings have been organised in the form of interviews, where highly qualified researchers and professionals from all over the world shared their professional and personal experiences since their arrival in Bizkaia. The aim of all this was to stay connected and to reinforce networking among the international community.
The event was held at the BBK Talent Home at the BBK Foundation, a partner of Bizkaia Talent, where the WCL participants presented a typical dish from their country, as well as talking about their experience of relocating to work in the Basque Country. Afterwards, the professionals and their families were able to taste the delicious dishes.
Finally, there was a vote and then came the awards ceremony in which Russia (Mayya Sundukova) was the winner and took the gold medal, ahead of Italy (Daniela Gesmundo), silver medal, and India (Neha Malhotra), bronze medal, although all of the dishes were worthy of mention.
16 professionals and 8 countries
The 16 professionals who took part in the event came from countries such as Colombia, India, Iran, Italy, Mexico, Russia, Turkey, as well as from different regions of Spain. All of them are pursuing their careers in the Basque Country in organisations such as Achucarro-Basque Center for Neuroscience, BC3-Basque Centre for Climate Change, BCAM-Basque Center for Applied Mathematics, Idom, Ikerbasque, Lookiero, Mondragon Unibertsitatea, Osteophoenix, UPV/EHU, University of Deusto, the Walter Pack Group and Zabala Innovation Consulting.
LISTEN TO THE PODCAST INTERVIEWS