Bizkaia Talent awards four grants at the 10th edition of the Elhuyar Foundation's Science Fair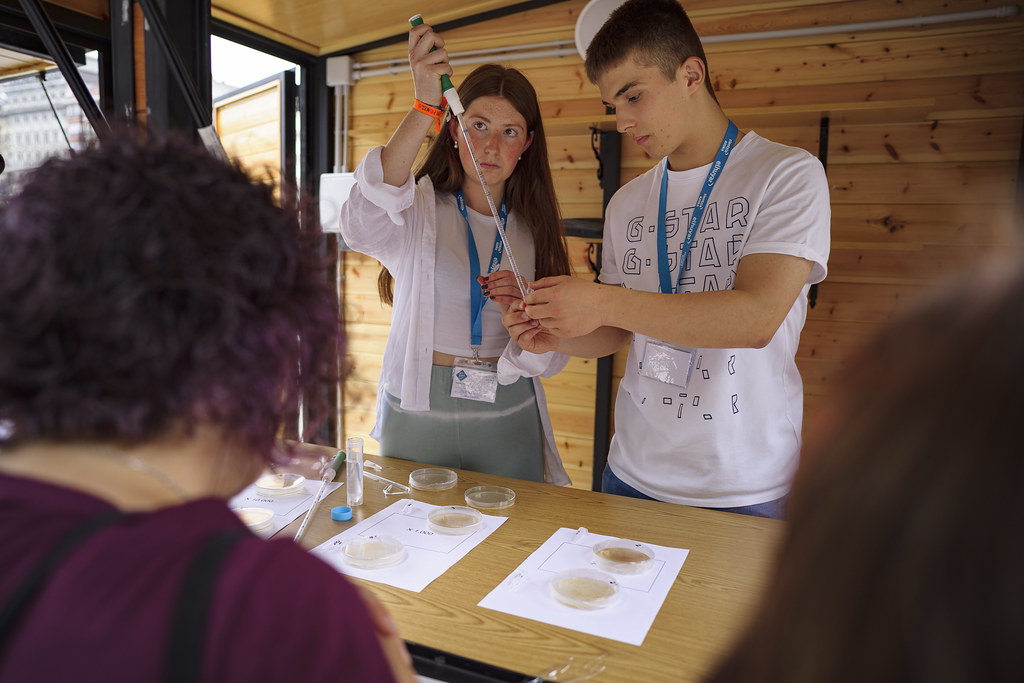 Elhuyar
The winners of the grants will participate in the Talentia Skills programme of skills for professionalism.
From 2 to 5 June, the Arenal of Bilbao hosted the 10th Elhuyar Zientzia Azoka, the science fair of the Elhuyar Foundation, which aims to promote a culture of science among young people and to promote and disseminate scientific culture.
The fair showcased 200 STEAM projects that students aged between 12 and 18 have developed during the course, as well as workshops, experiments and science shows. A total of 500 young people took part in this edition.
As a result of the collaboration agreement with Elhuyar Fundazioa, Bizkaia Talent awarded four grants to participate in the Talentia Skills programme, which aims to develop students' transversal skills, guide them throughout the course of their degrees and bring them closer in a pro-active manner to the companies and the different reference sectors of the Basque Country.
10 years, 6,000 young people and 900 projects
Since its first edition in 2013 to date, nearly 6,000 young people between the ages of 12 and 18 have participated in the Elhuyar Zientzia Azoka. A total of 900 research projects or technological projects have been carried out, of which about 700 have been presented in Elhuyar Zientzia Azoka in Bilbao.