Bizkaia Talent continues to strengthen the scientific vocation amongst young people with the support of the Elhuyar Foundation's Science Fair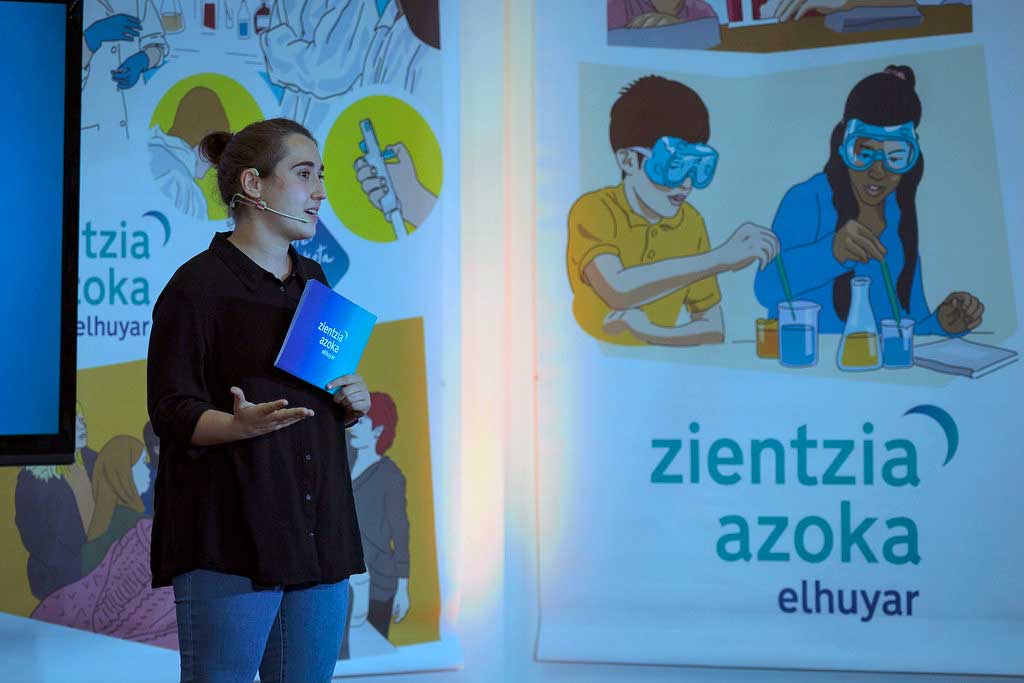 Four grants were awarded for participating in the skills for professionalism programme, Talentia Skills.
Bilbao has once again hosted the annual science fair of the Elhuyar Foundation, Zientzia Azoka, which was held on the 5th June, with the aim of promoting a scientific culture throughout society and awakening the interest of youngsters in scientific and technological matters.
During the course of the morning, youngsters of between 12 and 18 years of age presented their science projects carried out over the course of the academic year. While a total of 110 projects were presented throughout the year, only 20 finalist teams took part at the event.
Several research teams from the UPV/EHU (University of the Basque Country), University of Deusto and University of Mondragon also participated in the fair.
Bizkaia Talent Grant for Sentsore-19
Bizkaia Talent, which has worked in close collaboration with Elhuyar Foundation for several years, awarded a prize to the creators of the Sentsore-19 project, based on a capacity counter and a CO2 measurer. The winning girls, from Uribarri Secondary School, were awarded a grant to participate in the Talentia Skills programme of skills for professionalism, with the condition that they study at one of the universities of the Basque Autonomous Community which are involved in the programme.