Bizkaia Talent, recognised among the 50 Most Influential Companies of the Year 2021 by CIO Bulletin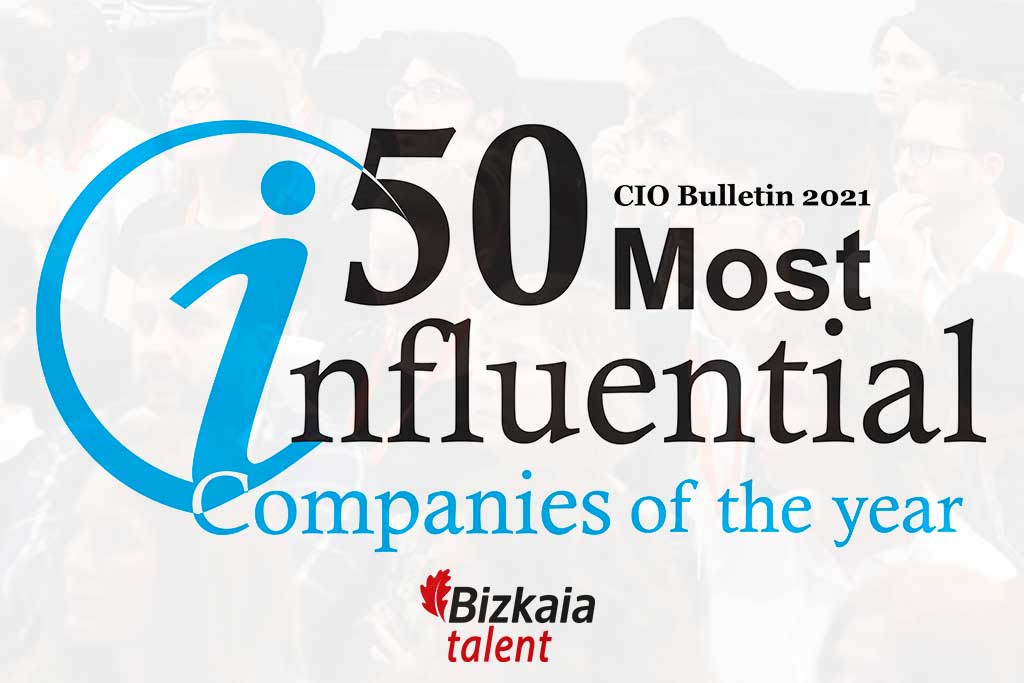 This is the fourth international award it has received this year.
Californian publication CIO Bulletin has included Bizkaia Talent on the list of the 50 Most Influential Companies of the Year 2021. This recognition is an acknowledgement of the highest order that places value not only on the most innovative, diversified and reliable solutions of companies, but also their self-evolving and influential qualities to become a leader worth following.
CIO Bulletin Magazine has chosen the association inspired by the Provincial Council of Bizkaia due to its "brand reputation in the global market, openness to innovation, its ability to forecast market trends and understand customers at a deeper level".
Thus, so far this year, Bizkaia Talent's work has been recognised four times (Innovation & Excellence Awards, Awards of Excellence, Global 100), which enhances its strategy regarding the attraction and retention of talent.
Ivan Jimenez, among the 20 main innovative business leaders to follow
The work of the Managing Director of Bizkaia Talent Ivan Jimenez has received recognition due his career of more than 10 years at the forefront of the Basque Association. The US publication Global Business Leaders Mag, which places value on the contribution of the business leaders of various sectors, has included Ivan Jimenez among the 20 Most Innovative Business Leaders To Watch In 2021.
The publication underlines the fact that under his leadership, Bizkaia Talent "has grown leaps and bounds and assimilated several awards and accolades", and highlights that the use of technology has allowed the organisation to evolve and implement improvements to the offered services.
Jimenez, who is supporting a culture based on shared leadership, advises that "leadership should be based on trust, giving the team freedom and responsibility alongside regular feedbacks, especially positive ".