The Be Basque Dual Career Centre promoted by bizkaia talent visits the facilities of ICAZA COLABORANDO, a member of the Network, in Bilbao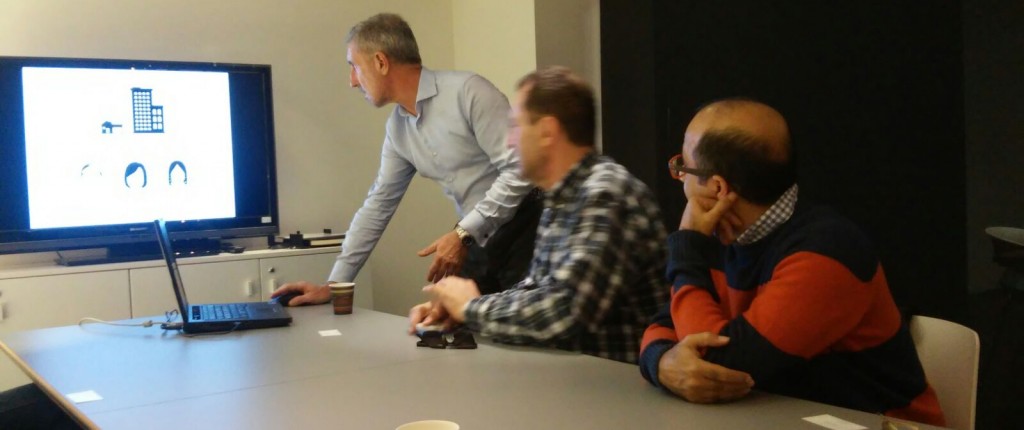 Last Monday, 30 November, as an activity within the recently-launched Be Basque Dual Career Centre, about ten international professionals visited the facilities of  ICAZA COLABORANDO S2M BILBAO, one of the members of the Network which support and are engaged in this initiative.
The Be Basque Dual Career Centre is a service which offers personalized advice and guidance to highly-qualified staff, their partners and relatives so as to achieve their adequate professional and personal integration in our country.
During the visit, Jose Angel Icaza, founder of Icaza Colaborando, explained his new project to those present. It is a co-working social space aimed at establishing a network of collaborators-friends who help create an atmosphere of collaboration, innovation and creativity based on the social economy. They also discussed the importance of being a member of the Seats 2 Meet mesh which provides them with an international character which enables them to extend their contacts and generate "serendipity".