The Be Basque Talent Conference links up over 40 Basque companies with professionals residing in Germany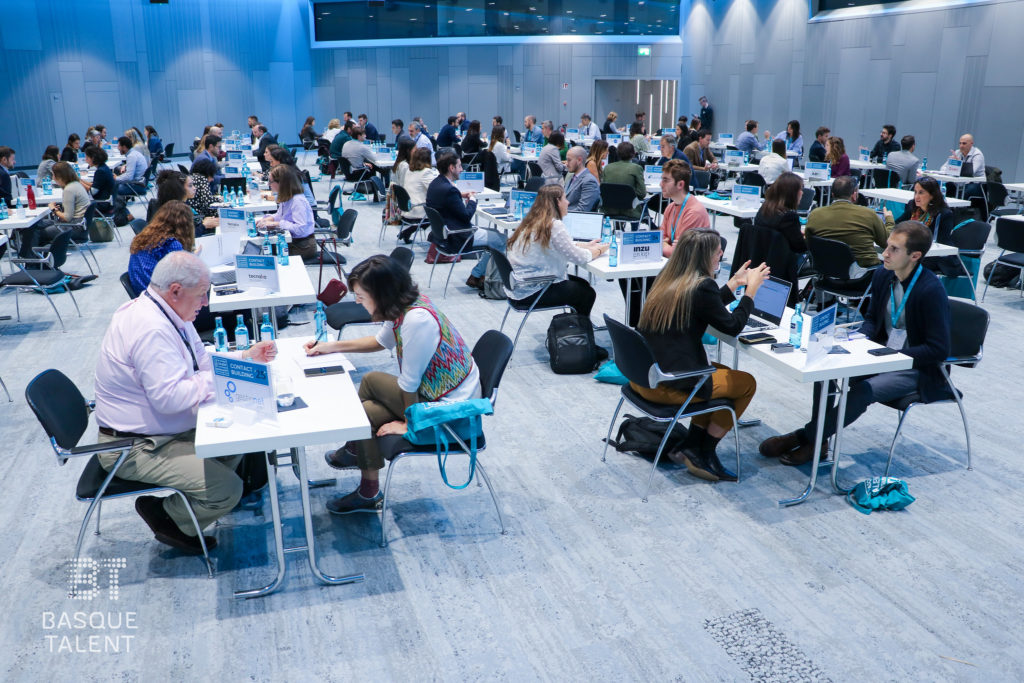 This event to attract talent to Basque Country companies features within the framework of the Basque Talent initiative of the SPRI Group of the Basque Government.
The Be Basque Talent Conference (BBTC), which was held on the 21st of October, once again connected highly qualified professionals with extensive international experience currently working in Germany with Basque companies and technology centres.
Since it was held for the first time in 2008, this conference has served to establish numerous professional links which have materialised in the form of work contracts and inter-company collaborations which not only foster mobility and the flow of talent, but also represent a sure bet for generating economic growth in the Basque Country.
The Deputy Minister for Technology, Innovation and Digital Transformation of the Basque Government, Ms Estibaliz Hernaez, inaugurated the 13th edition of the BBTC by stressing the trajectory of Bizkaia Talent with the event and she highlighted the creation of Basque Talent, an integrative brand created on the basis of the new strategy of the Basque Government in collaboration with the Provincial Councils, the aim of which is to attract talent to the Basque Country.
Of the professionals who took part at the Be Basque Conference event, 35% of them are professionals who were born in the Basque Country and are currently living in Germany, 14% of them are from Germany, 13% from the Spanish State, and the rest are from Mexico, Argentina, Colombia, Chile, Peru, Italy and Ecuador, amongst others.
Over the course of the working day the professionals were provided with a personalised agenda and they had the opportunity to listen to company presentations, share ideas and opinions in an open discussion forum, attend thematic workshops and have one-to-one meetings with the representatives of the organizations present at the event. Furthermore, they enjoyed a personalised networking lunch which enabled them to link up with other professionals and organizations also participating in the conference.
The companies and organizations which took part in the event were as follows: ABC Compressors, Ampo, Basquevolt, BBK Fundación Bancaria, Bizkaiko Foru Aldundia, Bizkaia Talent, CAF Group, Ceit, CIC EnergiGUNE, CIE Automotive, Danobat Group, Empleo Araba, Fagor Arrasate, FYV, Gestionet, GKN Automotive, Grupo SPRI, H2SITE, Iberdrola, Ideko, ieTeam Consultores, Ikerbasque, Ingeteam, in Group Consultoría, Inzu Group, Grupo IPM Rubi, ITP Aero, Lantek, LKS Next, Lointek, Maier, Mondragon Corporation, Ormazabal, Plastigaur, Salto Systems, Satlantis, Sener, Tecnalia, Teknei, Tubacex Group, Ulma Group, UPV/EHU, Vaillant Group and Vicomtech.