The Be Basque Talent Meeting in Boston brings together thirty professionals from the Massachusetts area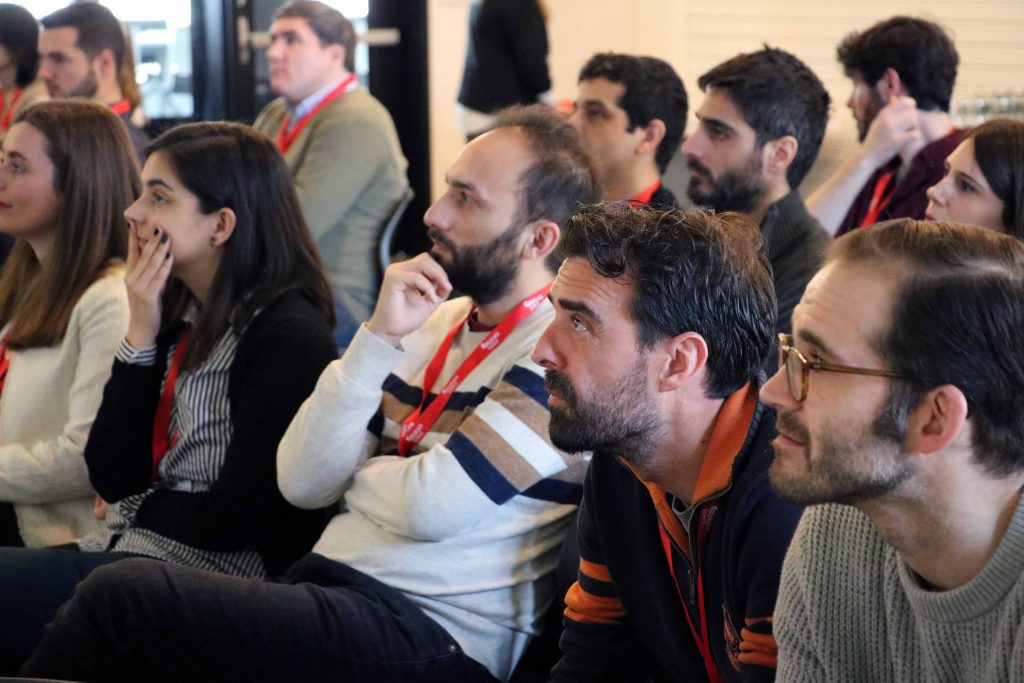 The Basque association shows the way to professionals who are analysing their options to continue developing their professional careers in the Basque Country
Giving further continuity to the Be Basque strategy and with the aim of continuing to maintain a link between the Basque Country and Basque professionals who are developing their careers abroad, on the 23rd February Bizkaia Talent organized the first Be Basque Talent Meeting of 2020 in the city of Boston.
In the first part of the session, Mr Ivan Jimenez, Managing Director of Bizkaia Talent, presented the opportunities and the advantages which are involved in forming part of a network such as the Be Basque Talent Network, which acts as a spur to development and connection in the careers of professional people. Mr Jimenez reported on the professional profiles which are currently most in demand by the Basque Country labour market in both the short and medium term, and he placed great emphasis on the tools which the Basque association possesses to help professionals throughout the process of returning to the Basque Country.
After this, the Basque companies Graphenea, Biobide, Testualia, Osito&Co, Irisbond and Alias Robotics demonstrated their company projects and spoke to the participants about their experiences as entrepreneurs in Euskadi. Several of these companies are currently taking part in the Bizkaia International Startup Connection project managed by BAEZ at the Cambridge Innovation Center. The aim of this project consists of linking up entrepreneurs and local startups with Boston's innovation eco-system.
Be Basque Talent Network
The Be Basque Talent Network is the world's largest network for highly qualified professionals who are or wish to be connected to the Basque Country. It is made up of 13,500 professionals spread over more than a hundred countries, together with 430 Basque organizations. Its aim is to put professionals working all over the world in contact with other professionals and companies in order to facilitate talent movement and contact creation and to promote commercial relations.