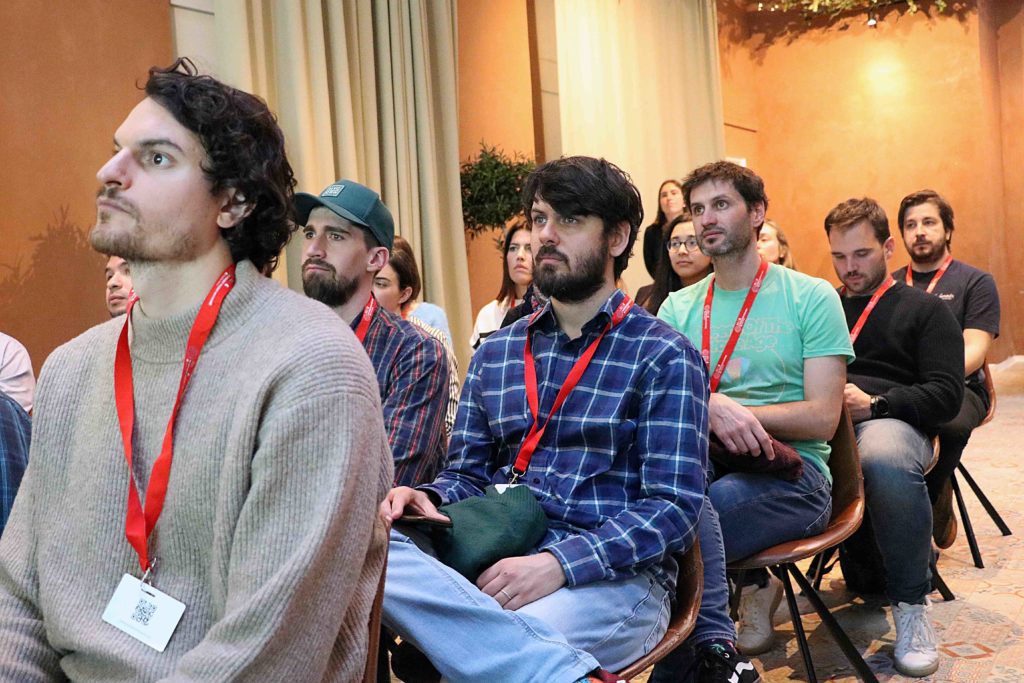 Bizkaia Talent brings together around 50 professionals at the Copenhagen Be Basque Talent Meeting
2023/04/28
The event featured the participation of the Basque energy cluster, the consulting firm LKS Next and the companies Nautilus Floating Solutions, Siemens Gamesa and Inalia.
On the 27th April Bizkaia Talent carried out a new edition of the Be Basque Talent Meeting (BBTM) in Copenhagen within the framework of its talent attraction strategy, with the aim of bringing together Basque Country companies and highly qualified people who are developing their professional careers in Copenhagen and the surrounding area. The event, which was sponsored by the Provincial Council of Bizkaia and the Basque Government's business development agency SPRI Group, brought together around 50 people.
The meeting kicked off with a presentation by Bizkaia Talent which provided information about its services, the tax advantages for professionals coming to the Basque Country (as long as they have not been residents in the Spanish State over the previous five years), salaries, the most important currently existing projects and the professional profiles which are most in demand at the present time.
On this occasion, the BBTM featured the presence of representatives of the Basque energy cluster who informed the participants about opportunities in the strategic energy sector, a cornerstone of industry in the Basque Country. Also taking part in the meeting were the human resources consulting firm LKS Next, which reported on the current situation and trends in the professional selection market, Nautilus Floating Solutions, Siemens Gamesa, Inalia and a Danish professional who related his professional and personal experiences from the moment in which he opted to come to the Basque Country.
A variety of sectors and origins
Nearly half of the people who attended the meeting come from the scientific-technological sector (48%), followed by information and communication technologies (11%), the construction sector (11%), manufacturing (7%), and the electricity and gas sector (7%). With respect to their countries of origin, 71% were Basque expatriates, 13% were from the Spanish State, and the rest from Denmark, Argentina, Canada and Ecuador.