Bizkaia Talent and AFM link up with thirty professionals at the Be Basque Talent Meeting in Hannover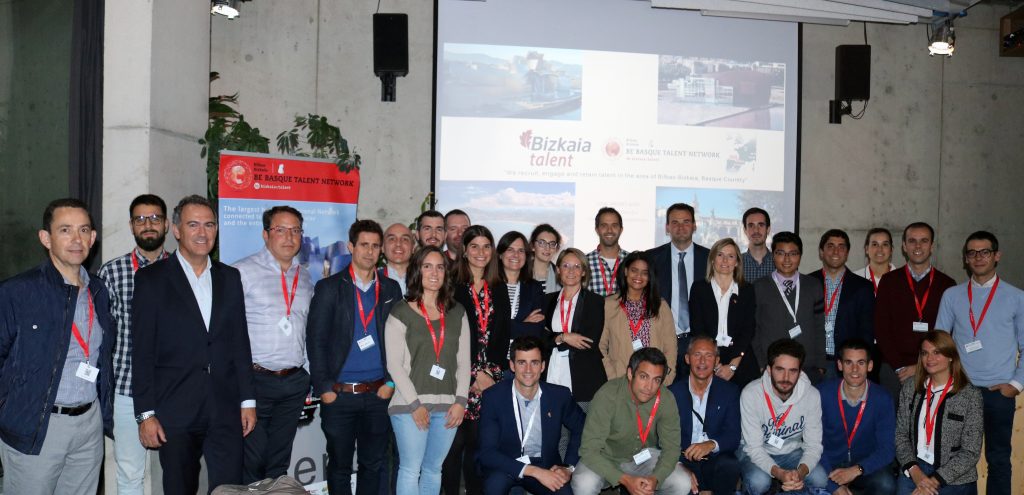 The event was attended by the Advanced Digital Manufacturing Cluster and Basque Trade & Investment
As a further new development of its Be Basque strategy, Bizkaia Talent has organized a new Be Basque Talent Meeting, the fifth so far this year. On this occasion Hannover was the city chosen to host the event, following in the footsteps of Boston, Gothenburg, Amsterdam and Helsinki.
The event was held on the 19th September and it brought together 30 highly qualified professionals who are currently developing their careers in the German city and the surrounding area, in areas such as information and communication technologies, science & technology, manufacturing and education, amongst others.
The session kicked off with a presentation by Ivan Jimenez, the Managing Director of Bizkaia Talent, who spoke about the opportunities currently offered by the Basque labour market and the profiles which are most in demand. He also presented some of the latest innovative tools which can help professionals to continue to develop their careers in the Basque Country.
Mikel Artola, the Internationalization Manager of AFM, then went on to inform the participants of the event about the current situation and future perspectives for the machine-tool sector in the Basque Country. This is a highly strategic sector – authentic powerhouse of the Basque industrial sector. The professionals in attendance also had an opportunity to listen to María Sarricolea, Manager of Be Basque Trade & Investment in Germany, who emphasised the close commercial relationship which exists between the two nations.
Be Basque Talent Network
The Be Basque Talent Network is the world's largest network of highly qualified professionals who are or wish to be related with the Basque Country. Made up of over 12,800 professionals spread across more than 100 countries and nearly 400 Basque organizations, its aim is to put professionals working all over the globe in touch with other professionals and companies to facilitate and build up talent movement, contact creation and commercial relationships.