Highly qualified international professionals link up at the Be Basque Talent Meeting in Helsinki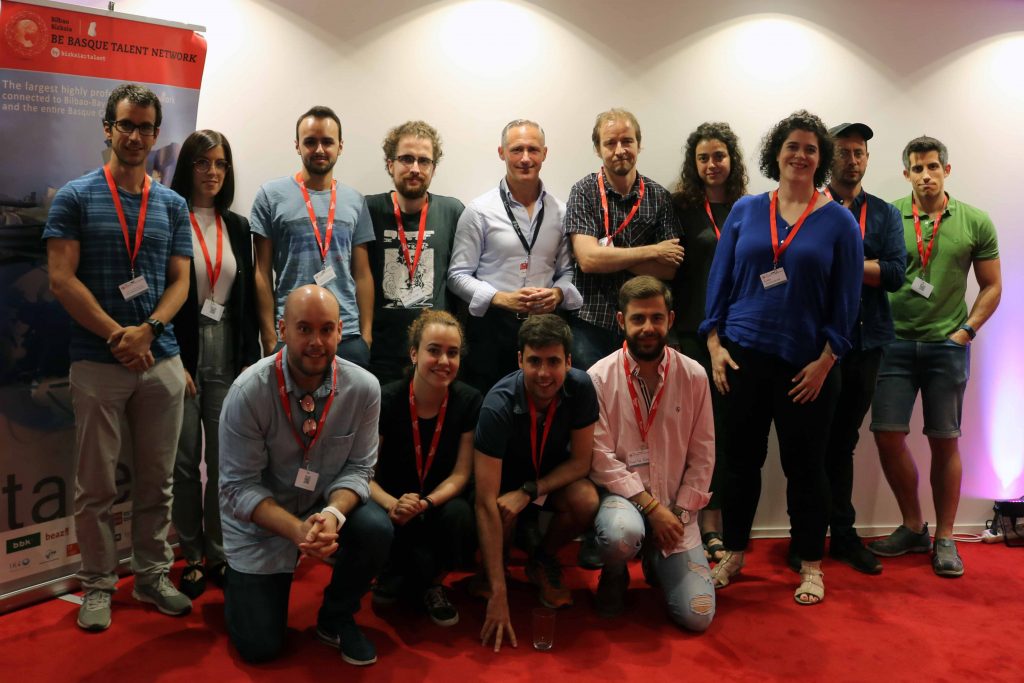 A group of fifteen professionals who are developing their professional careers in Finland analysed the option of continuing their careers in the Basque Country
In line with its Be Basque strategy, Bizkaia Talent organized a new Be Basque Talent Meeting on the 20th June in Helsinki. The event was attended by fifteen highly qualified professionals resident in the capital and its surrounding area and working in sectors including science & technology, information and communications technologies, administration and services, and manufacturing science and technology, amongst others.
During the course of a lengthy session the professionals attending the event had the opportunity to find out about the opportunities that are currently on offer, as well as the services which Bizkaia places at their disposal to ensure progress in their professional careers, with tools such as the Basque Talent Map, the Basque Talent Observatory and the Career Development Centre, the latter featuring personalized digital counselling and job opportunities adapted to the personal profile of each individual.
Be Basque Talent Network
The Be Basque Talent Network is the world's largest network for highly qualified professionals who are or wish to be connected to the Basque Country. It is made up of over 12,000 professionals from 100 different countries as well as 350 Basque organizations and its aim is to link up professionals who are working all over the world with fellow professionals and companies in order to facilitate talent movement, contact building and promote commercial relations.