Bizkaia Talent brings together nearly 40 highly qualified professionals at a new Be Basque Talent Meeting in London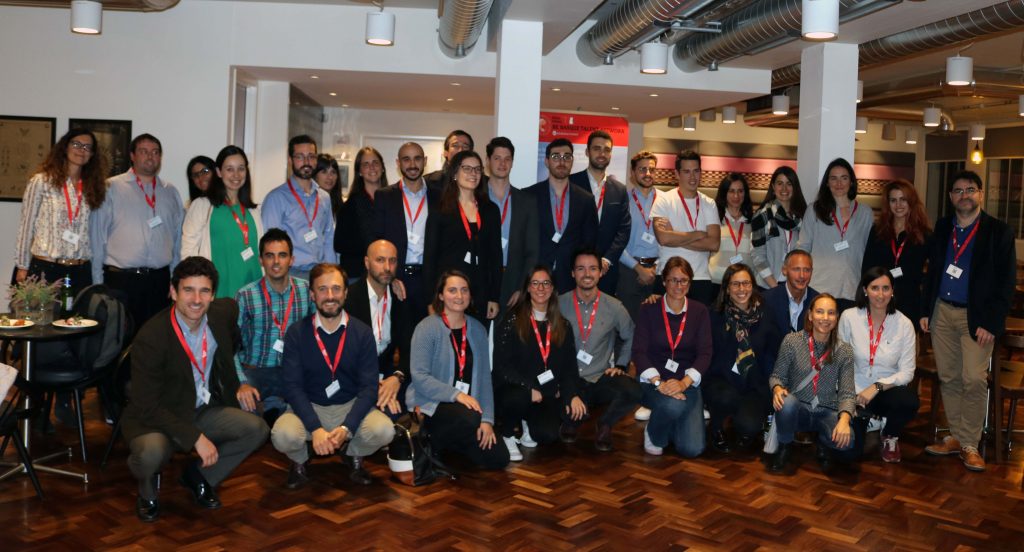 The association reported on the trends and opportunities currently on offer in the Basque Country labour market
After the successful experience of the Be Basque Talent Conference London in October 2018, Bizkaia Talent has returned to United Kingdom capital, on this occasion organizing a new edition of the Be Basque Talent Meeting (BBTM), which has become a key event for professionals who are weighing up the possibility of developing their professional careers in the Basque Country.
The event was held on the 2nd October and was attended by a total of 39 highly qualified professionals who are currently developing their professional careers in London and the surrounding area. All of them are working in sectors such as information and communication technologies, science and technology and finance, amongst others.
During the course of a lengthy session, the participants were informed by Mr Ivan Jimenez, Managing Director of Bizkaia Talent, about the opportunities currently offered by the Basque Country labour market and its forecasts for the future, based on information provided by a number of different companies and cluster organizations. Mr Jimenez also took advantage of the opportunity to present to those present a number of innovative tools which are currently available to professionals and which even feature personalized digital counselling and job offers adapted to the profile of the individual, such as the Basque Talent Observatory and the Career Development Centre.
Ms Arantxa Tapia, Basque Government Councillor of Economic Development and Infrastructure, was a special guest at the event. She greeted the participants in the auditorium and encouraged them to initiate a new stage in their professional careers in the Basque Country.
Be Basque Talent Network
The Be Basque Talent Network is the world's largest network of highly qualified professionals who are or wish to be related with the Basque Country. Made up of over 13,000 professionals spread across more than 100 countries and nearly 400 Basque organizations, its aim is to put professionals working all over the globe in touch with other professionals and companies to facilitate and build up talent movement, contact creation and commercial relationships.