130 professionals from the United Kingdom attended the online Be Basque Talent Meeting London conference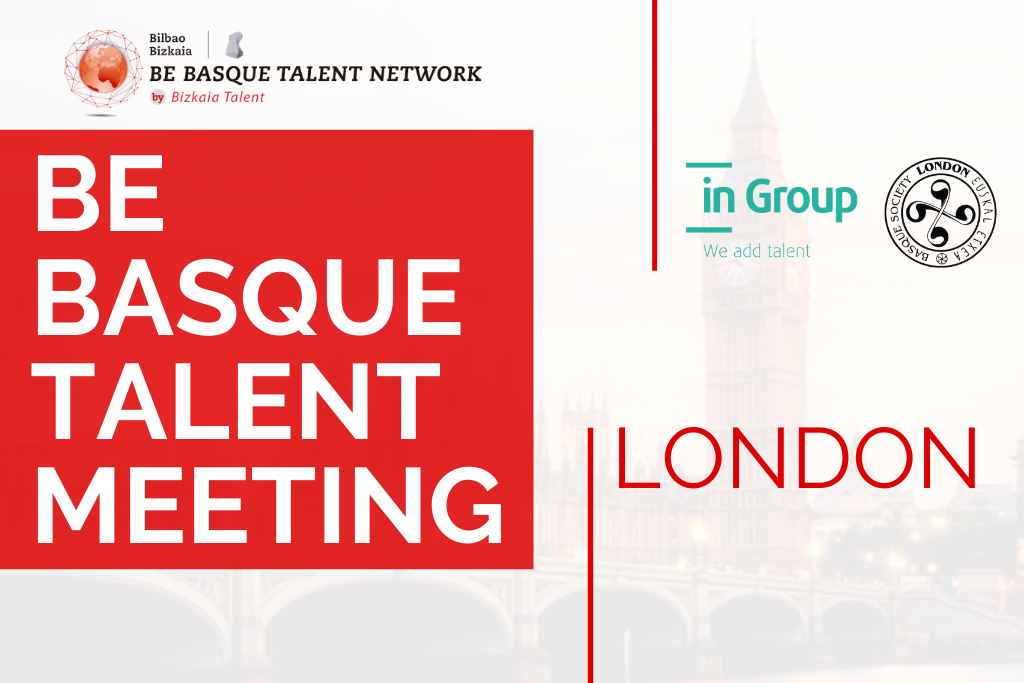 The Basque association once again holds this conference to light the way for professionals analysing their options to continue their professional careers in the Basque country
After a lengthy pause of nine months since the last Be Basque Talent Meeting (BBTM), which was a face to face event held in Boston in February this year, Bizkaia Talent has once again organised a new edition of the BBTM, this time together with Euskal Etxea of London and the assistance of the Basque Internationalisation Agency, Basque Trade & Investment through its Director Pablo Fano. The event was aimed at highly qualified professionals in the United Kingdom, specifically those residing in metropolitan area of London.
During the first part of the session, after the presentation by Pablo Fano, Ivan Jimenez, the general manager of Bizkaia Talent, presented the opportunities and advantages of forming part of a network such as the Be Basque Talent Network, which acts as a catalyst for development and networking in the career of these professionals. Jimenez revealed the Basque Talent Observatory and Career Development Centre tools, offered by the Basque association to help professionals in the process of returning to the Basque Country, and highlighted the tax benefits offered by Bizkaia after working abroad, a measure that contemplates a deduction of up to 35% during the first six years after returning to the territory.
Whereas In Group Consultoria, a recruitment consultancy that forms part of the Career Developers Network (CDN) of Bizkaia Talent, focused on the professional profiles currently required in the Basque job market, and the skills most sought after by organisations.
Lastly, the attendees had the opportunity to listen to the experience of Lorea Blázquez when returning home, a researcher who recently returned to the Basque Country after dedicating five years to her professional career in London.
More than 10 webinars since March
Faced by the impossibility of providing face-to-face thematic events in different cities around Europe and the rest of the world as had become habitual until the outset of the pandemic, Bizkaia Talent is continuing to work in online form to show the way back to the Basque Country to professionals residing abroad. Since March there have been 11 online meetings organised, with an audience of 1,500 highly qualified professionals, on a variety of topics such as salaries, tax benefits, entrepreneurship, positioning in the labour market and accreditation of degrees, among others.
Be Basque Talent Network
The Be Basque Talent Network is the biggest network of highly qualified professionals in the world who are or would like to be associated with the Basque Country. Comprising 14,500 professionals dispersed throughout 105 countries and more than 450 Basque organisations, it aims to put professionals working around the world in contact with other professionals and companies to facilitate the movement of talent, the creation of contacts and improve trade relations.