Bizkaia Talent gathers together international professionals and their families to welcome in the summer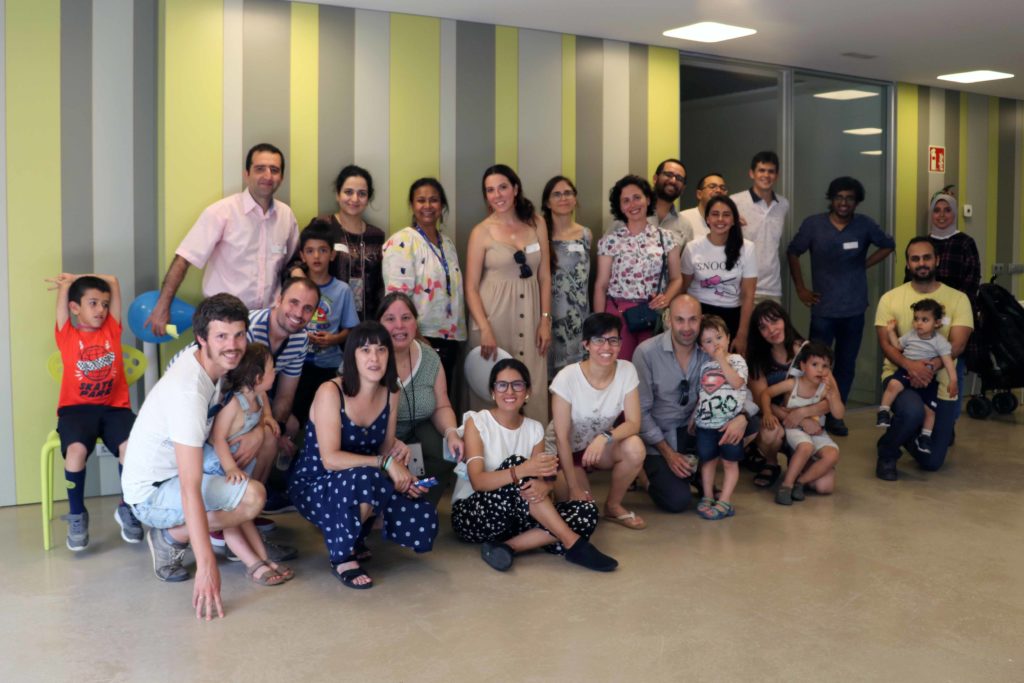 The party was held in Bilbao at the BBK Talent Home of the BBK Foundation.
On the 17th June Bizkaia Talent brought together a group of international professionals and their families at a party which was organised at the BBK Talent Home, with the aim of welcoming in the summer at an enjoyable soiree.
Despite the high temperatures, 25 professionals from Brazil, Colombia, Egypt, Iran, Mexico, The Netherlands, Peru and Russia, together with citizens from the Spanish State and returning Basques met up at the place of residence of the research workers who have come to Bizkaia to carry out teaching or research activities.
The participants took part in a networking game which was played between those who have spent the longest time in Bizkaia and those who have arrived recently in the territory, and this served for the creation of networks as well as to come up with ideas to improve the social lives of the users of the Relocation and Be Basque Dual Career Centre service. The main aim of this type of event is to foster interpersonal and professional relationships, and thus help to produce greater integration within society.
It is worth pointing out that all the professionals and research workers who attended the event are developing their professional careers in the Basque Country at the following organizations: Tecnalia Technology Centre, University of Deusto, BCAM – Basque Centre for Applied Mathematics, BC3 Basque Center for Climate Change, BCMaterials – Basque Centre for Materials, Applications and Nanostructures; University of the Basque Country; Instituto Biofisika; Lantek; Gorabide; Ikerbasque.