bizkaia talent presents its programs and services at "Prestik Ezkerraldea 16", the employment fair for young people of Bizkaia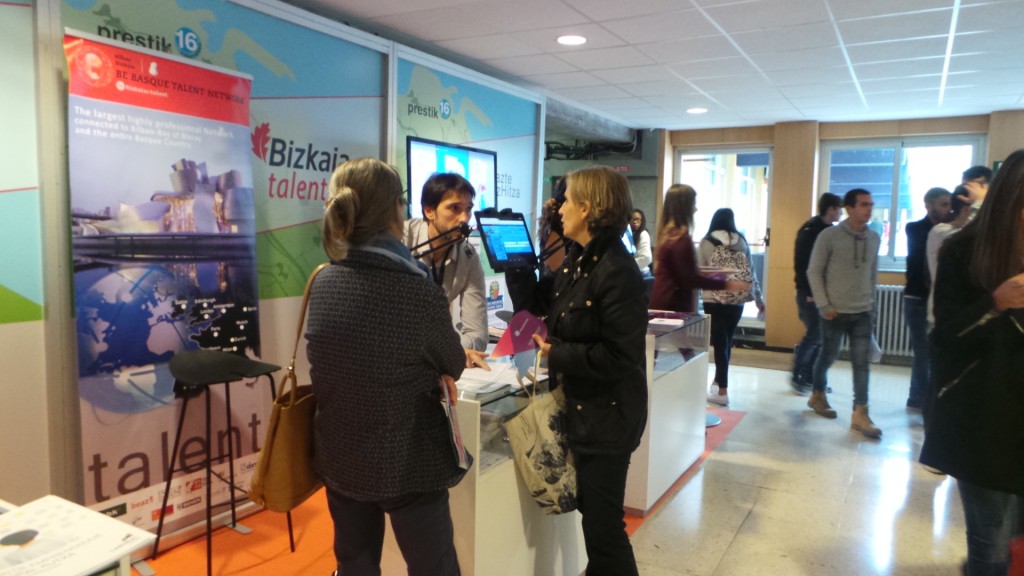 Once again, the Association to attract, retain and link talent to Bizkaia-Basque Country will be present at the PRESTIK Employment Fair – on this occasion: PRESTIK-Ezkerraldea- to be held on October 20 and 21 at Portugalete Nautical School (University of the Basque Country).
It is the fifth time that bizkaia talent attends this fair organized and financed by the Department of Employment, Social Inclusion and Equality of the Provincial Council of Bizkaia to serve as a meeting place for all the agents involved in order to generate and disseminate knowledge about the situation of employment, training and entrepreneurship in the area.
During the two days of the Fair, bizkaia talent will present the services it provides to university students, such as the Talentia program, an initiative developed in collaboration with the three Basque universities to select the people with the best academic record from each academic discipline together with professional skills such as leadership, team work and internationalization.
Likewise, there will also be information about the Be Basque Talent Network, the largest international network made up of professionals who are or would like to be in contact with the socio-economic and employment situation of the Basque Country. Just over a year after it was established, it is made up of more than 7,500 professionals from more than 80 countries as well as more than 200 internationally renowned organizations.
Moreover, in accordance with the professional profiles, it will be possible to register through the website www.bizkaiatalent.eus for over 50 employment offers now available in the Professional Intermediation service of bizkaia talent.