Bizkaia:talent presents the Be Basque Talent Network to about thirty Basque professionals residing in the area of London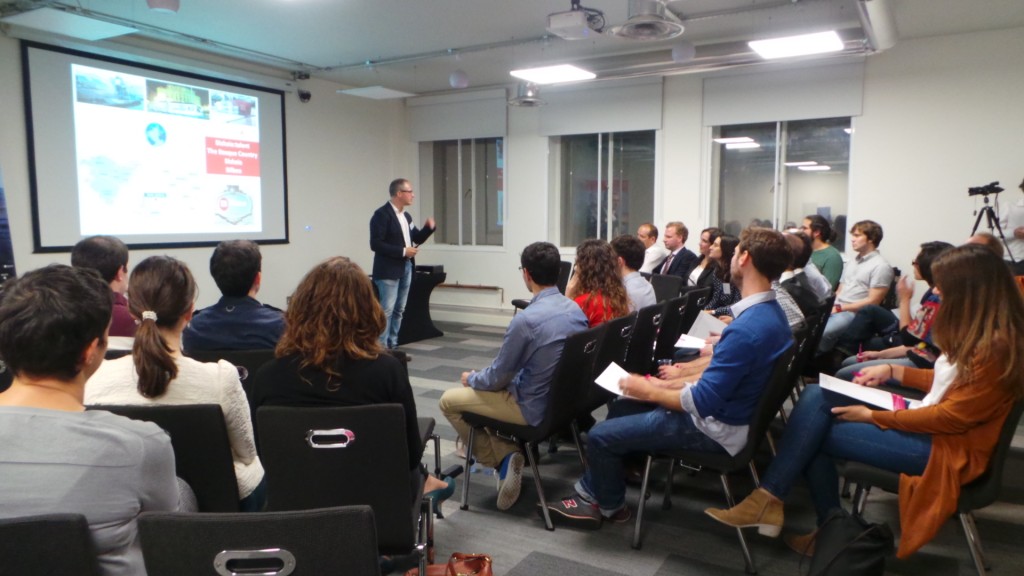 During their stay in the United Kingdom to participate in the Naturejobs Career Expo, bizkaia:talent organized a meeting with about thirty highly-qualified Basque professionals residing in the area of London.
At this meeting, the managing director of bizkaia:talent, Ivan Jimenez, explained the Talent needs in the Basque Country within the Time Horizon set out for the year 2020 and presented the Be Basque Talent Network, the largest talent network in the world. It is made up of professionals who have or want to have a link with the Basque Country and has beaten the number of 6,500 users in more than 80 countries around the world in the first six months. Moreover, more than 150 Basque organizations are registered in this network and, in addition to some other information, they announce their job vacancies. Around one hundred have been posted this year.
It is a great opportunity for companies to contact Talent all over the world at a time when competition for the best talent is open at an international level. Likewise, it is an extraordinary occasion for professionals to contact each other as well as Basque companies.
After registration as a user, either at the Be Basque Talent Network or at Bizkaia Talent, the website provides access to a specific user profile, with employment offers and varied information as well as access to its main services; a forum to exchange information on various topics related to economy, culture and work-related issues in the Basque Country, as well as the main search tool, the Basque Talent Map.
This tool provides a visual map where we can see the work location by country and town of the users of the network and allows segmentation according to various criteria, such as occupational sector, place of residence or origin, so that we can find the kind of professional or company we are looking for.