Bizkaia Talent, a global example for attracting talent at the Bloomberg Citylab conference in Amsterdam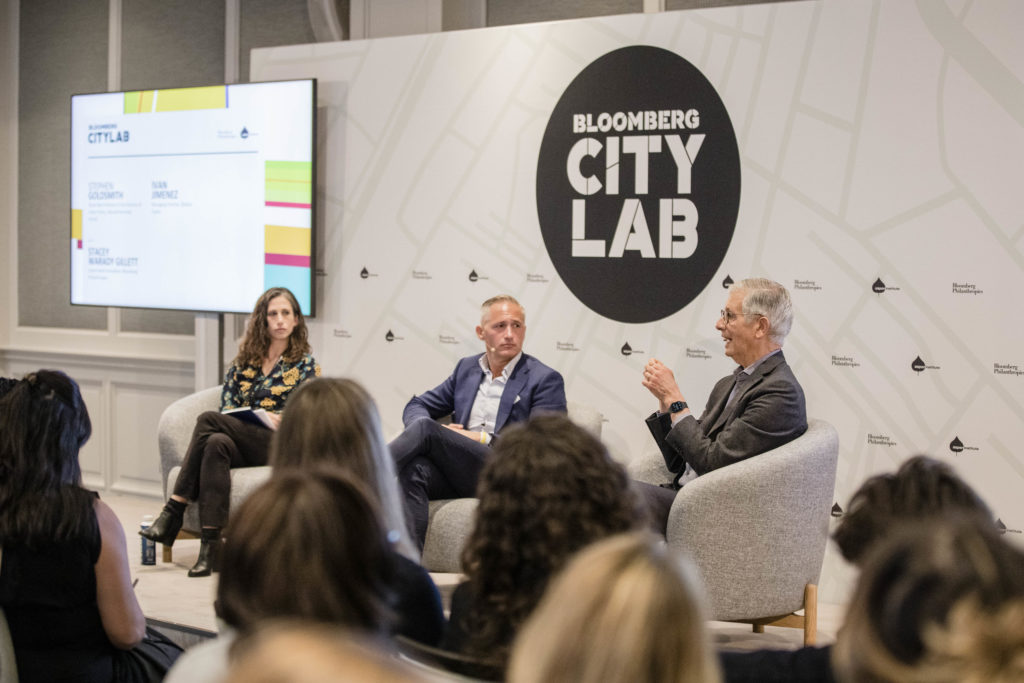 The event was attended by prominent figures such as the prestigious economist Mariana Mazzucato and the architect Norman Foster.
Bizkaia Talent participated in Bloomberg CityLab 2022, a global cities event organised by Bloomberg Philanthropies in partnership with the Aspen Institute, which was held in Amsterdam from 9 to 11 October. Michael R. Bloomberg, founder of Bloomberg L.P. and Bloomberg Philanthropies and former mayor of New York City, gave the keynote speech at an event that also featured countless mayors from around the world.
Ivan Jimenez, the Managing Director of Bizkaia Talent, participated together with Stephen Goldsmith, a Professor at Harvard University and former Deputy Mayor of New York, in a debate session focused on the need for cities to adapt local policies to the new generation of workers, where they discussed innovative strategies and perspectives on training, recruitment and retention of talent.
During the session, the "Be Basque" strategy for talent developed by Bizkaia Talent was considered a global success story. In particular, the use of big data in decision-making when establishing new attraction policies and implementing improvements in the services offered by the organisation promoted by the Provincial Council of Bizkaia was highlighted.
World-renowned leaders
Bloomberg Citylab 2022, which was founded on the principle that the most important innovation is happening at the local level and that global impact can be achieved when cities share solutions, brought together more than 500 city leaders, experts, innovators and artists from around the world. Mayors of major cities such as Washington D.C., San Francisco, Mexico City and Bogotá, and mayors mainly from the United States and European cities such as Amsterdam and Kiev participated in the event.