BCF CAREER EVENT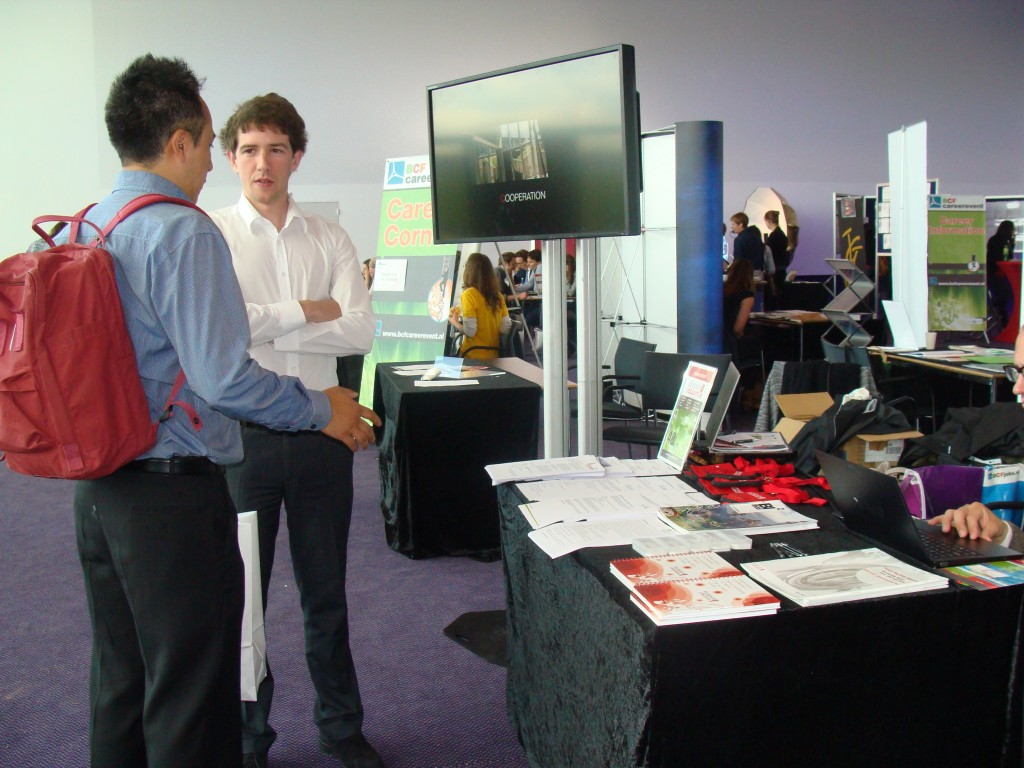 Bizkaia:talent took part for the first time in the BCF CAREER EVENT which was held in Amsterdam on 14 May 2014. It is the most important Scientific Employment Fair in Europe, aimed at specialists in Life Sciences, Chemistry, Food and Pharma.
BCF attracts more than 2,000 visitors and offers an ideal opportunity to interact directly with talent and present the career opportunities offered by the Basque Country.
Bizkaia:talent represented 7 Basque organizations with the mission of engaging and attracting 14 high-level professionals within the scientific, technological and business spheres.
ACHUCARRO BASQUE CENTER FOR NEUROSCIENCE, BCAM, BC3, CIC ENERGIGUNE, CIC NANOGUNE, PANDA SECURITY, S.L. and TECNALIA
Moreover, bizkaia:talent took the opportunity to hold work meetings with 34 Basque talents who are now developing their professional career in Amsterdam and its surrounding areas but showed their interest in finding out about the possibility of returning to the Basque Country.