Basque citizens have the highest level of well-being in the entire Spanish state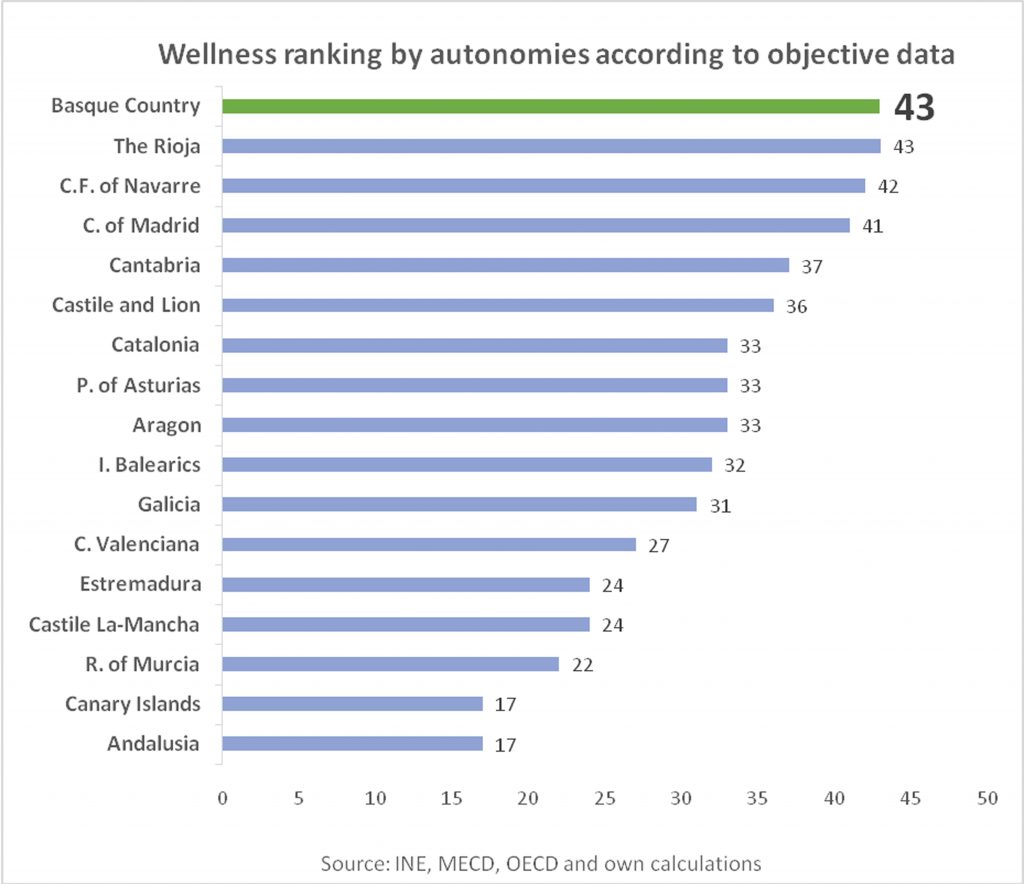 According to a survey carried out by the BBVA Foundation and the Ivie
The Basque Country is the region which has the best level of well-being after the crisis and the start of the economic recovery, according to a survey carried out by the BBVA Foundation and the Valencian Institute of Economic Research (Ivie).
The conclusions from the monograph 'Las facetas del bienestar: una aproximación multidimensional a la calidad de vida en España y sus comunidades autónomas 2006-2015' (Facets of well-being: a multidimensional approach to quality of life in Spain and its autonomous communities 2006-2015), which will be published shortly by the BBVA Foundation and the Ivie, have recently been made available and identify the Basque Country and La Rioja, followed by Navarre, as the territories with the highest level of objective well-being.
The work analyzes the evolution of well-being between 2006 and 2015 using data from the National Institute of Statistics  and the methodology adopted by the OECD in their programme How's Life, which provides information on 50 indicators covering both current well-being outcomes as well as  resources for future well-being.
Likewise, according to the monograph, certain disparity may be observed between the levels of well-being determined by the objective variables and the level of life satisfaction. More specifically, the inhabitants of the Balearic Islands, Catalonia and the Valencian Community, who have medium and medium-low levels of objective well-being, are the ones who have the most positive perception of their lives, together with the inhabitants of Navarre and the Basque Country, with high levels of objective well-being.