Confebask, the Basque Employers Association, announces a strong upturn in economic recovery and employment in the Basque Country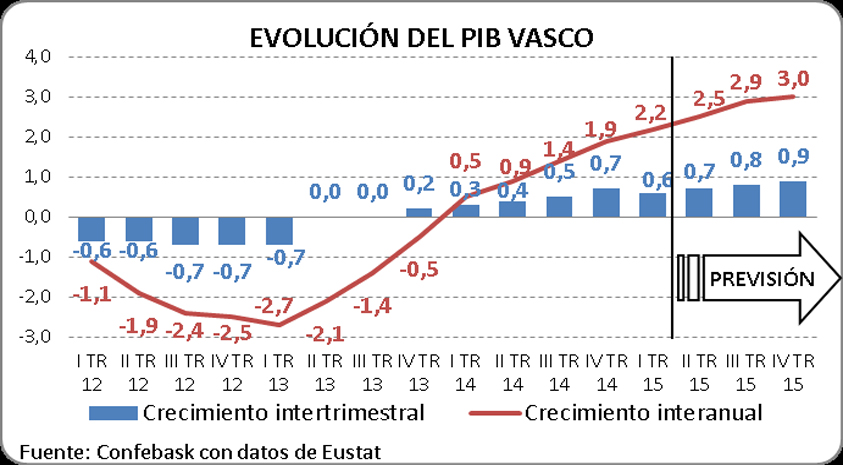 Confebask has revised upwards the growth forecasts of the Basque economy for this year.  Employers estimate that the Gross Domestic Product of the Basque Country will grow by 2.7%, as much as 0.8 points more than what was forecast some months ago, according to the heads of the business association, the Chairman, Miguel Angel Lujua, and the General Manager, Eduardo Arechaga.
The Basque Employers have observed a remarkable upturn in the industrial sector, which, according to Lujua, will make it possible to close the year with the creation of 22,000 jobs, as opposed to the 17,000 which were forecast in December last year. This will make it possible to reduce the unemployment rate by 1.7 points down to 13.5% by the end of 2015.

Moreover, the heads of Confebask attributed the improvement in the Basque economy to the significant recovery of the main clients of the Basque companies, Germany and France. As Arechaga pointed out, 75% of the sales of the Basque Country take place in Europe, and nearly half of them in the two aforementioned countries.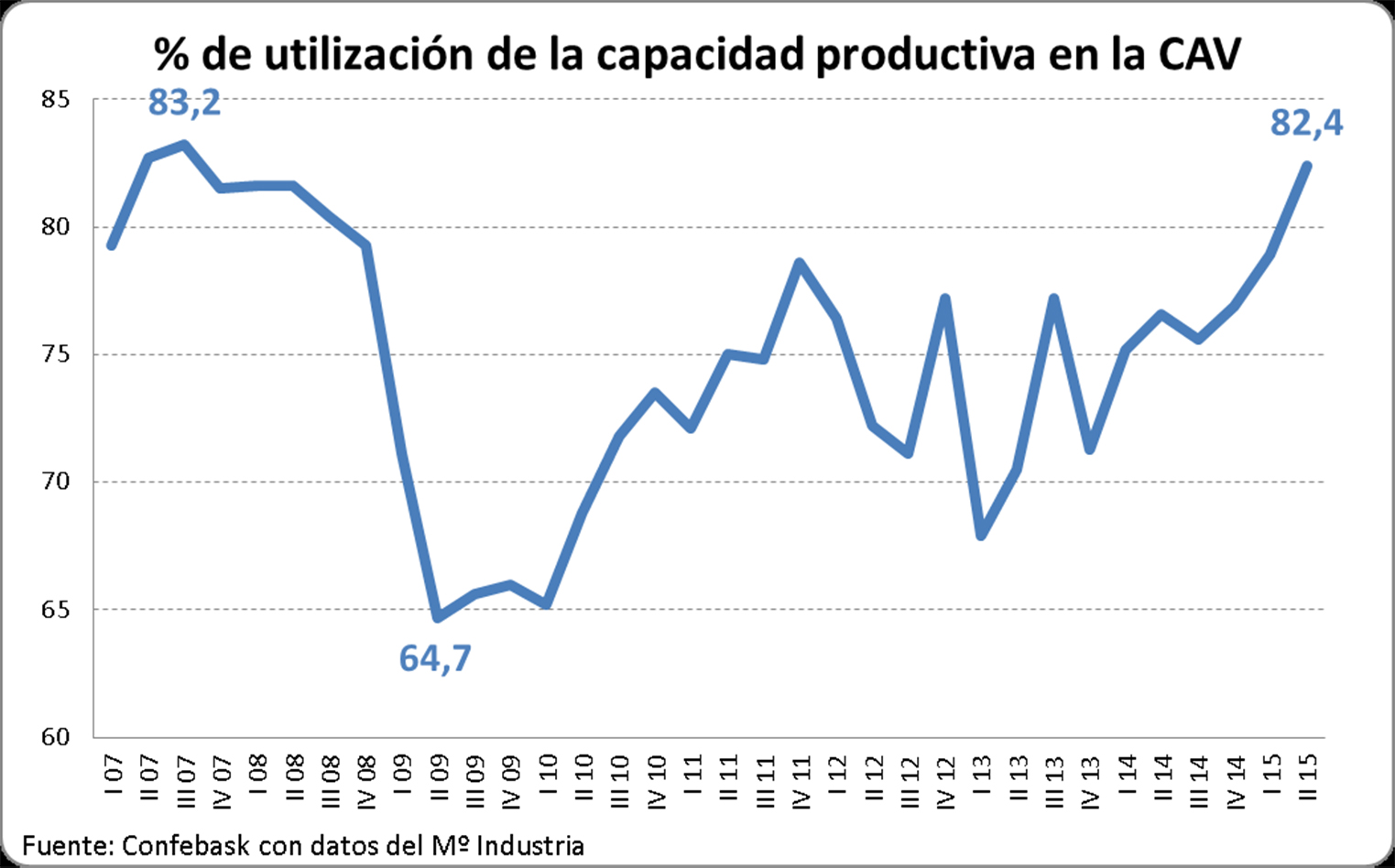 Thus, the Basque industry is recovering its activity rate and will lead the improvement of the Basque economy with a growth of 3.5%, according to the employers' forecast.
According to Lujua, the improvement in this sector can be observed in the higher employment rate in Basque factories. The Chairman of Confebask said that "the utilization of the productive capacity of the Basque industry has been growing since 2014 but it still has not reached the level it had before the crisis".
At present, the percentage of utilization of the productive capacity of the Basque industry stands at 82.4%, as opposed to 2009 and the early 2010, when it went down to 64.7%. "Industrial companies have better expectations for the remaining part of the year" Lujua said.